Lets keep our heads cool and pretty
Lets talk snap-backs and unique hats. Me being pale skinned and white haired really has the need to wear a hat when I am going on long trips outside in the sun. But I have to admit that normal hats and snapbacks are not really my style. But to keep my head cool I decided to turn to lookbook, blogs and eBay to find some brilliant headgear. Also watch out, there are a lot of images and it has a high 'must buy' factor.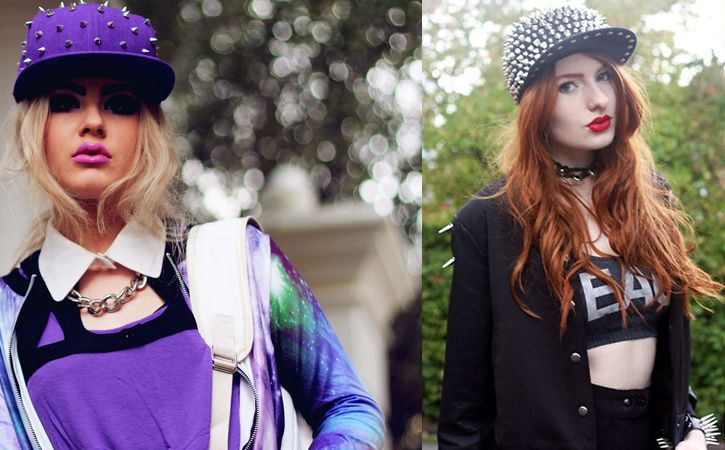 Studs and spikes
I love these two pictures a lot both are different but both are amazing I love FTBH on the left, I recently came across her blog and I adore her style. I was searching snap backs on lookbook and came across this perfect that is sheer perfection, the cap in purple really stands out and has a few studs on it for some extra flair. It is really something I would wear the same way. On the right we have Olivia Emily, also a blogger with an unique style. I love the black 'hedgehog cap' also paired with the red lipstick this is an amazing look.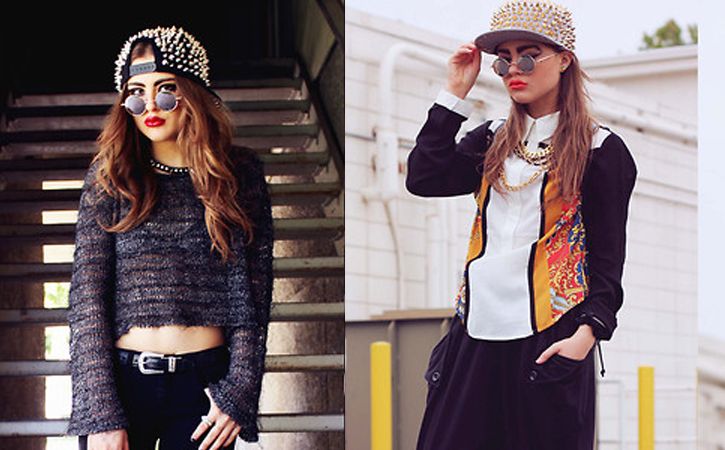 Very casual chic
Bebe Zeva is one of those people who can rock a cap on a very casual but chic way. It does look like part of her outfit and it does not stand out. I also adore how she paired it with those glasses. Her lookbook that I linked above is really something you should check out.
Vogue
Lets take a second to be amazed at the above picture. I think it looks great, not really an outfit inspiration but the cap looks great. Panda eyes sells these caps for 80 dollars what I personally think is a tad expensive especially since I got some eBay links below for a fraction of that price.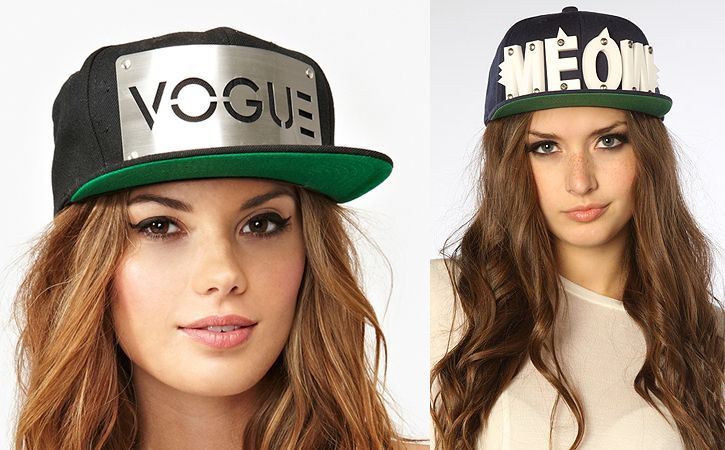 Vogue and Meow!
I love these two caps but both are the same as the above cap, far out of my budget. Nasty gal sells these for 68 dollar and the meow cap is a whopping 92.95 dollar. But I have to admit the wow cap is high on my wishlist. It is cute without being childish.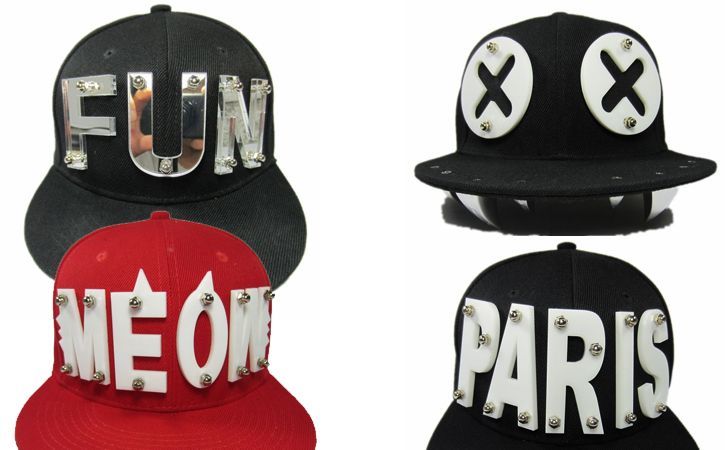 Where to get them for cheap!
This seller on eBay
has these and more for cheap. These caps are only 9.99 dollar what is a fraction of the above hats. Also I have to point out that this seller also has the 'meow' hat and I am really tempted to buy that one for myself. But I also love the one with the face that I showed in the upper right. I am really bad at picking as you might have noticed.
This seller
sells in 4 colors from the simple black version to a flashy blue and pink All with BOY on it in screwed on plastic letters. These caps are 15 dollar what I also think is decent but my heart goes out more to the caps on the seller above. But I do love the variety of colors this seller offers.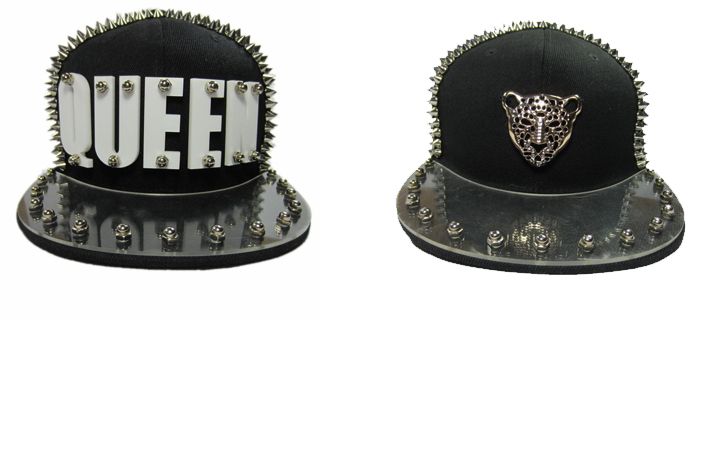 These are bit more daring
and I have to say I would not buy these, well perhaps the left one. I do think they are great designed but not my own personal style.
To get your spike on, this seller
offers a load of spiked caps. From black caps with silver and gold spikes to red, white and yellow. The seller currently has these on sale for $11.17. A great price for an unique cap, I went to research how much it costs to buy your own cap and spike it, lets say if you want to make something similar you will always have to pay more then 11 dollars.
Do tell me what is your view on these 'unique' caps.
Denna