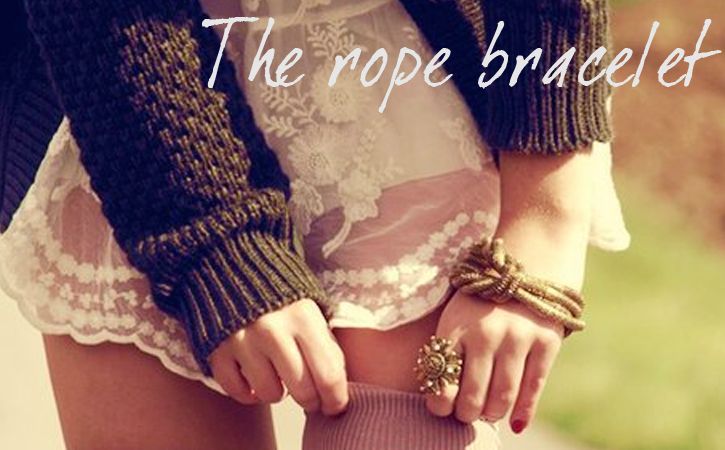 And necklace version
I know you must be thinking, rope bracelet and necklace. I instantly got a noose image in my head but when I went to search I found some amazing stylish bracelets and necklaces. I decided to combine inspiration with some links where you can get it for cheap. So read more to check it out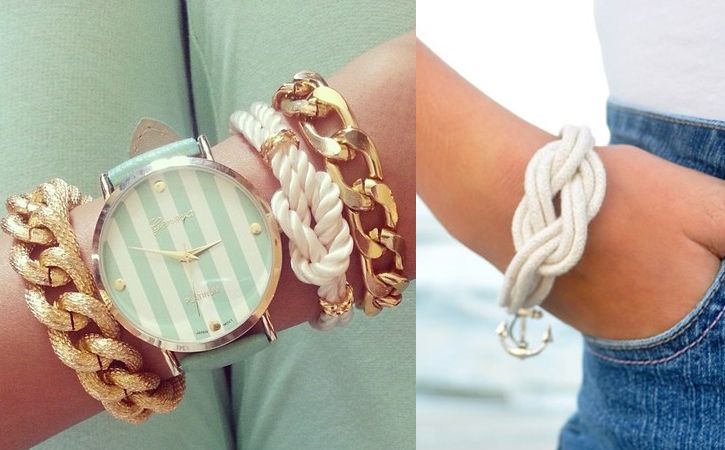 Inspire
These bracelets are kind of nautical but with a stylish twist. The thing is, these are perfect for summer. You know those gold and silver bangles are cute in the summer but I get annoyed when I am wearing metals when the sun is blazing. But as the above images show you can also pair this with an arm party. Also it might be me but I see myself rocking this with bathing suit at the pool. Seeing these have no little stones or dangle bits these can be worn when swimming also no metal to tarnish. Also the below necklace would be great with a black bikini, just saying.
The necklace
I think this
necklace
is stunning and only $6.99 at
this seller
it comes in 8 colors. The above colors and the basic black and black&white. I personally prefer the bright colored versions, I think I have an outfit for every color. I think these would be great with a bikini as I said before but also with a black tank top or a dress. It can be dressy with a playful twist. I am still debating what I should get seeing I want one myself. My current favorites are the peachy one ontop, the royal blue and bright pink. What do you think about this
necklace
?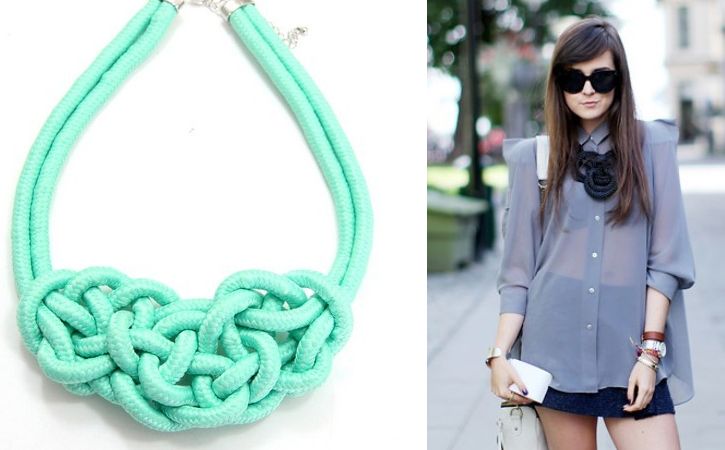 Also I think this
mint version
is stunning, but below you will see a bracelet that I bought in that color. Also I love this girl on the right. I am not sure who she is, I assume a blogger but I still have to find out her name. I do love how she paired this over a blouse and it somehow makes me lust for the black version.
Bracelets
As I said I bought a mint
bracelet
. I think these bracelets are A-MAZ-ING. But what anoys me is that the listing shows this bracelet in a dark red shade and they are not selling that color. I really wanted dark red and I will be searching for that. This comes in Black, Orange/Peach, Neon Green, Bright yellow, Royal Blue, Bright pink and ofcoarse mint! I bought mine
At this seller
for $2.99. I am waiting till I get this bracelet before ordering more, I have my eye on the red one as I said before but also the bright pink, neon green and black are on my wishlist. Also I love the hint of rose gold.
So are you ready to tie this knot?
Or do you prefer your jewelry of metal?
Denna