100 Green & 120 Plum
So a bit ago I mentioned I bought a load of make-up from Germany. So today a first review of one of those products. I decided to put these two kajal together seeing these are from the same brand and collection. So do read more to see swatches and more pictures!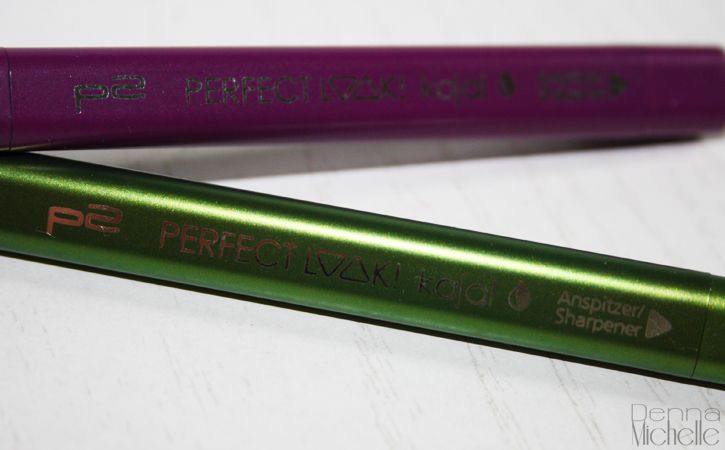 The details
I got these pencils for a very budget price, we all know P2 to be very budget and these pencils are not an exception. I payed €1.75 a pencil.. These come in a large selection of colors from the normal black and brown but also in trendy colors like bright blues and purples. The pencils itself are triangle shaped what I really adore because round pencils roll from table and these stay put when you lay them down. The pencil itself can be twisted up, so no need to use a sharper. But you might be wondering, what if the point gets dull? The back as a little tool to get a sharp point again.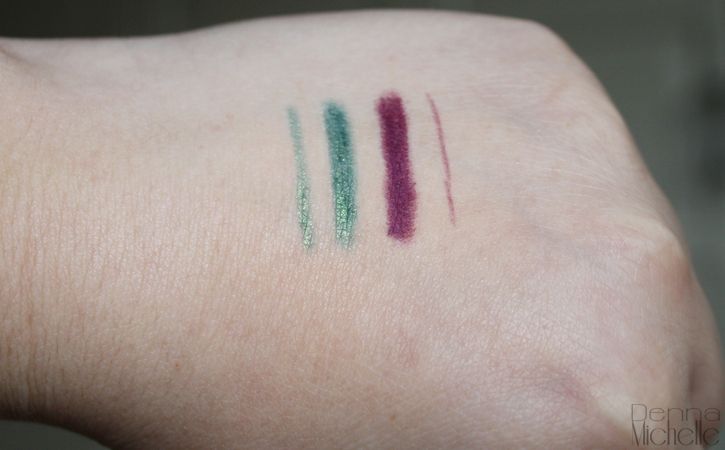 Pigment
The pencil itself gives a lot of color. I picked this stunning forest green color that would be perfect with brown eye shadow or a nude look. And then my favorite the plum what is a really dark purple that leans toward red, I can see this being used in a smokey eye look. As you can see, I can easy draw a thin line or create a thick line for a pow effect.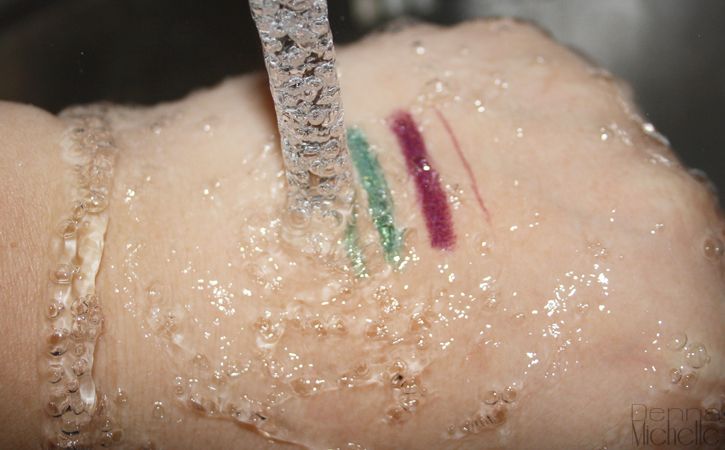 Waterproof
As I said these pencils are waterproof, I turned open the cold water and kept my hand under it for at least 2 minutes while moving the water from left to right. As you can see in the picture, it stays on perfect. The moment you start to rub it comes off but it can withstand an awful lot of water. Making this pencil perfect for those rainy days where you need to bike from one place to an other and end up looking like an extra in a monster movie. But I also can see this being used in the summer, by the pool.
So for 1.75€ I am already planning to buy more of these. I can see these being used as eyeliner or on the waterline. I am a big fan as you can read.
So what do you think?
Denna