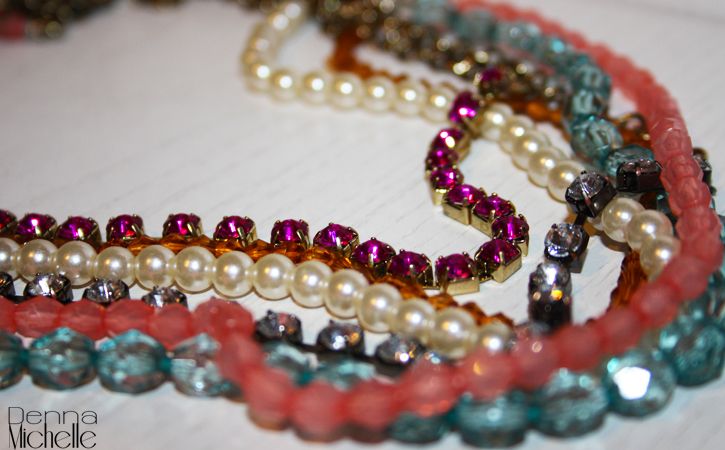 The follow-up
A while ago I posted
this article
about an amazing necklace that I found online. Currently
the seller
is asking a tad much but I am pretty sure that it will be cheaper soon seeing sellers on eBay tend to rise the prices when they have a low stock. The moment they get new stock the necklace gets to be cheaper again. So read more for more pictures.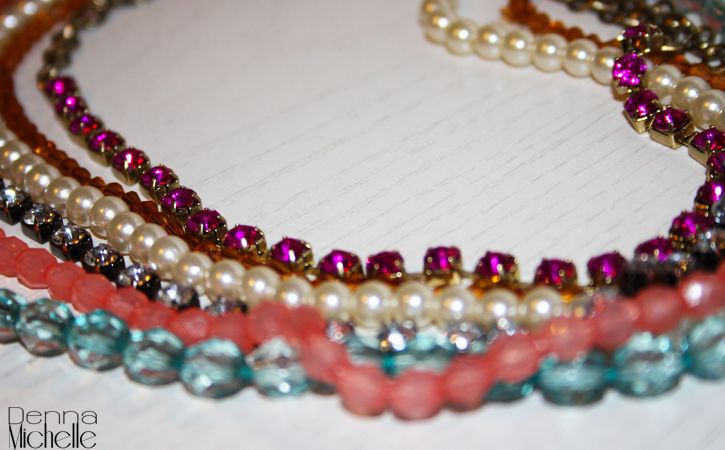 The different beads
I think this necklace has stronger points and weak points. I do think the beads look amazing, especially the peach and the colored gems are stunning. I love the strand of pearls, normally I think pearls look a tad old but in this combination it looks playful. There is one thing that I dislike about this necklace, it takes a lot of time to untangle and lay correctly when wearing it. I also think it looks better on a table then being worn. It might be because I have a slightly thicker neck.
As I said the necklace is stunning, being worn it looks not that great.
I am still on the fence about liking this necklace, perhaps I should make it longer?
Denna