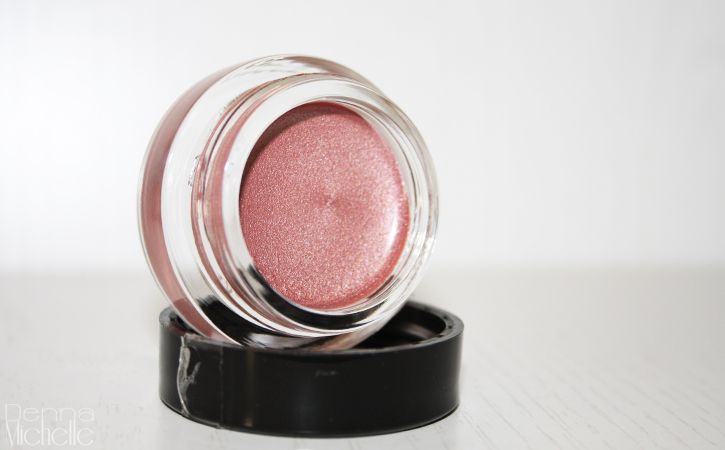 65-Pink Gold
Let me start with saying that this review is long overdue because I am using this one for a while now. Thank god I took pictures before using it so you all can see the product in a clean state, but it also helps because I know how this product works. So read more to get all the information and swatches from Color Tattoo 24HR by Maybelline New York. I already once wrote about one of these
color tattoo's in green, you can click for that article here.
but now lets take a look at Pink Gold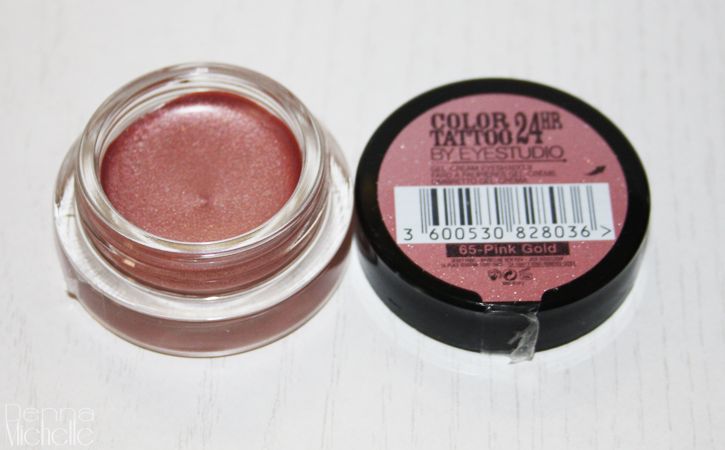 The basic information.
So this shade is called pink gold, number 65. The jar states that it is a gel-cream eyeshadow and the name implies that it should stay for 24hours. About the package I can say little new, I also stated it
here
. I love these packages, they look clean expensive and unique. Also if you have more then one you can stack them and look at the prettiness in all its glory. This is really something I would collect because I adore the package, yet it is the inside that counts. Also price wise this one is very good, in Holland we have to pay 10 euro, for German girls round 6 euro and Americans pay a cheap 4.99 dollar. So those prices are very different but still very much worth it, it cheap enough for the quality you get.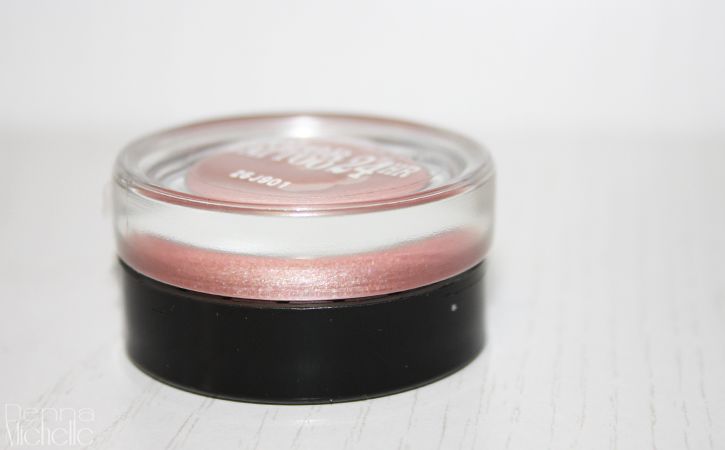 The Color
I got this one because there are a 1+1 action, I really wanted a white one but the other color was not set in stone for me. I decided on the pink one in an impulsive action. I would not have tought I would love this color as much as I do. I use this one more then my white one but more about that in a bit. This is a color that I would like to call old pink with a hint of gold shimmer. The gold is not overpowering but it adds a little poof to it as you can see in the swatch below. But this one is a 100% more pink then gold.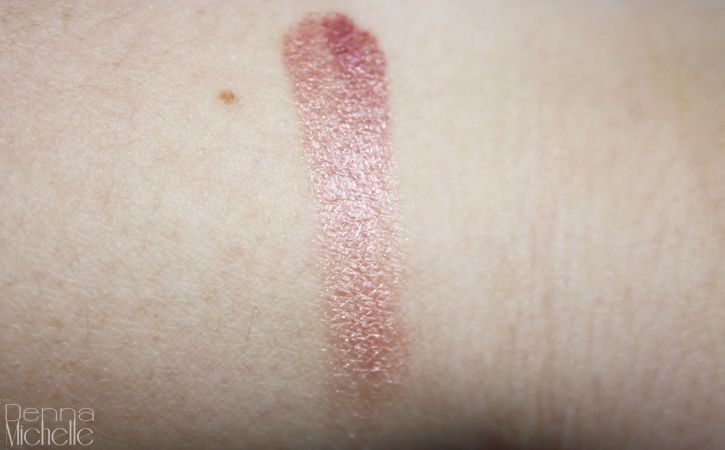 Quality
The swatch above I made with one stroke of my finger in the jar and applying it to the back of my hand. The pigment it gives is amazing, it gives a lot of color without having to use a lot of product. Once it is applied it stays on for a really long time. The moment I apply water to it, it still stays on but when you rub it soon disappears. That makes me wonder how great this product will be when you go swimming in the summer. Now I have to admit I always go without make-up when I go swimming but a little pink eyeshadow would also be very nice at the pool. So I might be a tad to vain but it would get me really excited if these stayed on in the pool.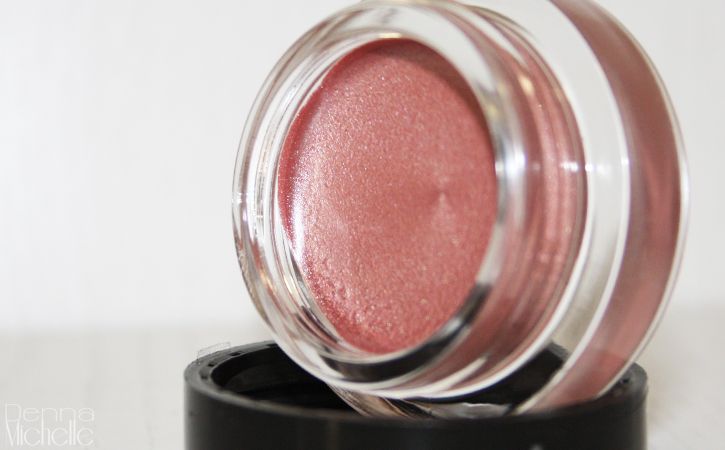 My use
As I said I got this at an impulse and I did not think about how I want to use it. But somehow it found its way into my daily routine for when I need to do a clean but pretty look. I just apply this all over my lid and add a black winged eyeliner. The color on the eyes is not very in your face but it shows enough to complete a look. So all in all this was worth every cent I payed for it. I have to admit I am a big fan of this product so I got really excited when writing this. But yeah I have to say I am sure that if you use this product you will also feel the same as me.
Do what do you think about this pink gold shade?
Denna