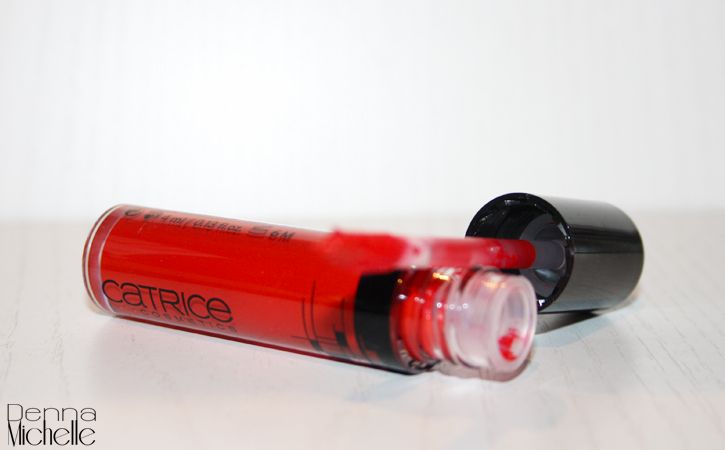 Geometrix Red mat lipcream
You might be thinking, Denna I have seen this before? Actually I wrote about an other color of this same collection but that was the light red version opposed to this version that is red. I accually first decided not to get both lip creams of this collection because they looked so similar in the store but in real life they are really different! So read more to see the differences and swatches
Geometrix
You can view the whole Geometrix collection
Here on the site of Catrice
I also payed €3.49 for this lip cream that holds 4ml product. So first off what does Catrice say about this product.
The creamy lip gloss texture with matte finish are available in both classic Mondrian-red as well as orange-red. The Matte Lip Creams are moisturizing and leaving a silky-soft feel on the lips.
So I already tried the orange red so this has to be the classic Mondrian red. Lately I have been feeling a red lip. It somehow looks very classy and I prefer to wear it with a nice black winged eyeliner. But to be honest I always wear black winged eyeliner.
Comparing
In my
last article
I wrote that I saw very little difference with the two shades. And in the tube I see very little difference but swatched next to each other I see a big difference. Light red is more orange and red is really a bright red! I will have to repeat myself but I really love these glosses because they are perfect to toss in your bag and take with you. Especially with summer when your bag brews thanks to the heat you will not have to experience the pain of a melted lipstick. Also these are small enough to toss in a small clutch.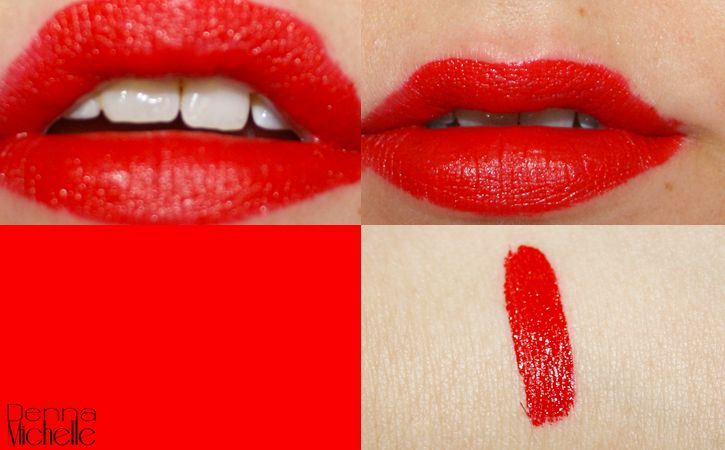 My final verdict
What more can I say, the pictures say more then words. It is a bright and stunning shade. I would really advice to get this one while it is still in the collection. It was so worth the price.
What do you think, bold or tacky?
Denna