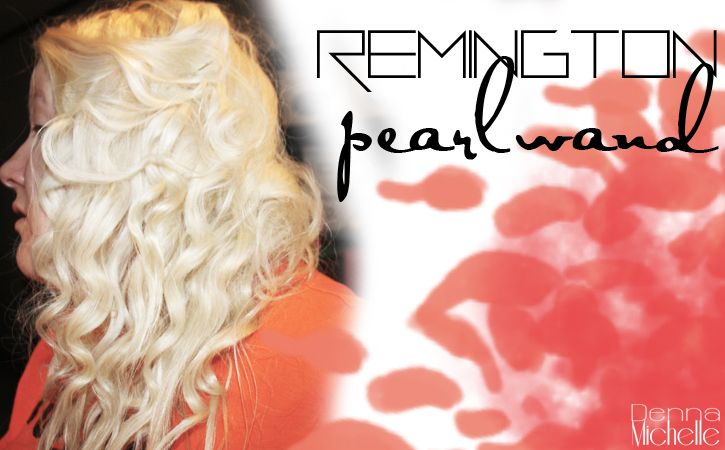 The best curling wand I ever had.
People who follow me on
instagram
might have noticed I have a new toy, a curling wand! I did hear a lot of positive messages of curling wands but never tried one myself. Me and my curling iron used to be joined at the hip but because I snagged my hair on the little thing that needs to hold my hair while rolling. So I decided to check out this wand because it does not have something that needs to hold my hair.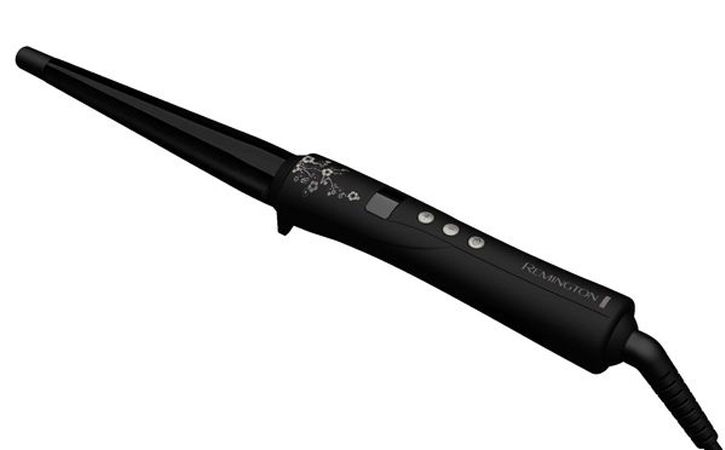 The pearl wand
This Remington wand costs €29.00 and I bought it at the Dutch store
kijkshop
but I am pretty sure a lot of stores have these or else ou can buy this one online. This wand is called the pearl wand because it has a peal coating that is said to make it easier to slide hair off. It goes from thin to thick for perfect curls from 13-25mm. Also the tip has a silicone part on it that does not heat up so it is easy to hold when you are trying to get the hand of this thing. I personally have enough of grip when using the heat resistant glove that is included. Also included is a gold heat protected bag to put this wand into. Furthermore you can set this wand on 130-210° Every picture I took of my hair I used the 210 setting what is okay for my hair if I use a heat protect.
In use
I had a hard time getting good pictures of my hair when I used this wand, I actually took this pictures in my bright orange pajama. As you can see my hair has a load of curls in it, this whole head took me 10 minutes to do. The wand works really fast the only thing you need to take note of is that my ends are not perfect. It takes some work to get them right on the wand because of the ultra awesome coating my hair slides of rather fast. There is one thing on this wand that takes some practice, I would recommend that you turn the standard upwards when curling because it can snag in your hair. In the pictures I did my hair and used my fingers to separate the curls and gave it a spray of Syoss hairspray.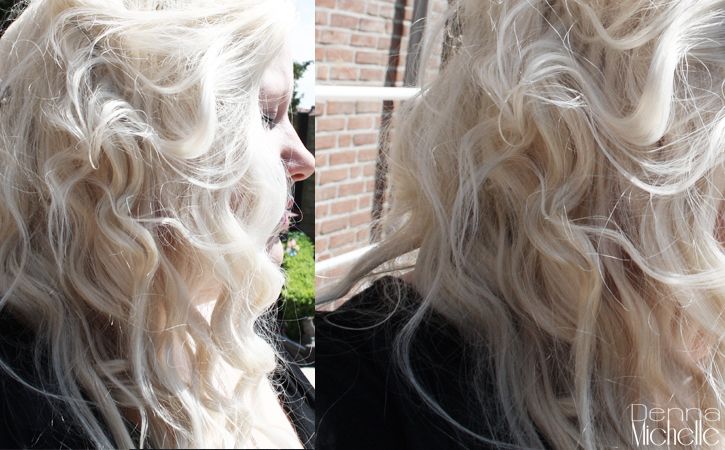 The above picture is the day after, it still has a lot of curls. I had my hair in a ponytail when I went to sleep and these curls hold up to three days.
I personally would recommend this wand to everybody who wants amazing curls!
What do you think?
Lots of love,
Denna