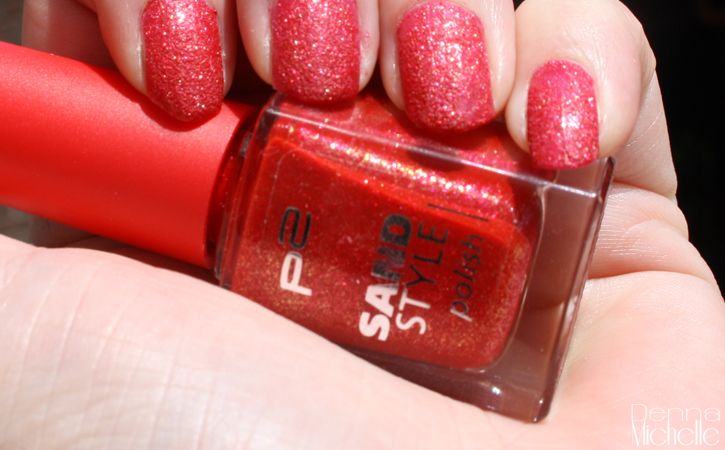 The reason why I am still not over sand style.
I wrote about P2 sandstyle polishes before, I showed two other colors before and I am still trying to get my grubby hands on the other colors of the collection. Sadly enough they are most of the times sold out in the drug store that I visit frequently. Still I got my hands on this amazing red shade, I admit it is not for everybody. My mom commented that my nails reminded her of the nails of an old lady, and my granny who is an old lady looked with disaprovement at my nails. But I have to say, I adore these sandstyle polishes. So read more for more swatches and a family picture of all three sandpolishes that are in my collection.
What can I say?
There is very little to say about this polish, it is a bright red color that covers great with just one coat. In the pictures I added a second coat but that was not needed. The polish is available for only €1.95 and costs less them most sandwiches you can get here in Holland and it has a nice amount on 11ml. The polish is very textures like the name implies and it somehow looks a lot like an massive amount of glitter. This polish actually removes very easy. I also recently bough nailweels and I decided to take a family pictures of three polishes that I own at the moment.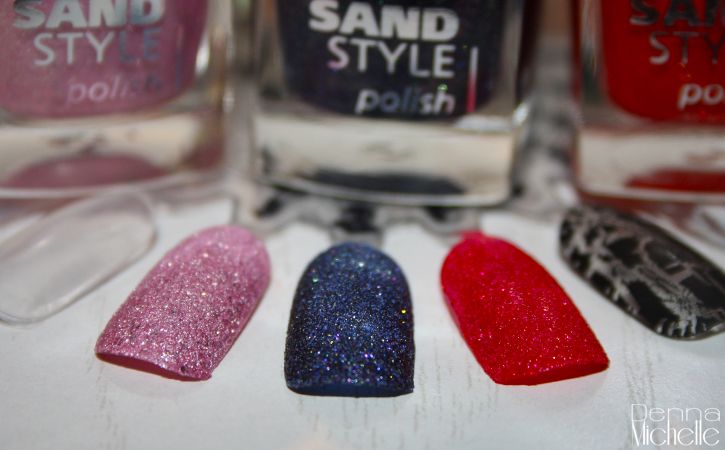 From left to right we have
Adorable
,
Confidential
and the one in this article called Illegal. Also the crackle from P2 sneaked into the picture.
What is your favorite? I have to admit that the one in the center still holds my heart.
Denna