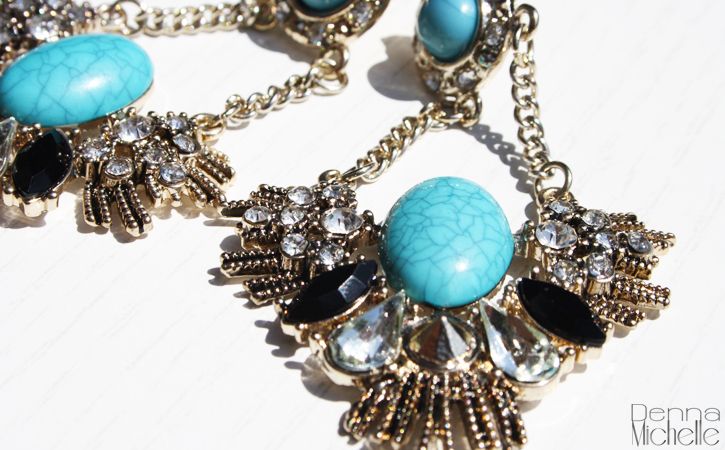 Thank you BonBien
A few days ago I was going trough my daily bloglist and I saw that the winner of
BonBien
her site was online. I normally do not jump at articles where you can win something because I am the most unlucky person that ever walked the earth. But I had to join when I saw the earrings she was giving away and somehow my luck decided to turn and I won these amazing earrings that landed a few days later on my doorstep with a really sweet card! Read more for some pictures?
I think these are earrings that fit many occasions, but most of all fit perfect in spring and summer outfits. I can see myself wearing these on vacation with a maxi dress and a up-do. I can see myself walking on the beach rocking this combination, no make-up just an pair of amazing earrings. But these would also be amazing with a black blazer, teal top and black jeans. I have a million idea's how and when to wear these.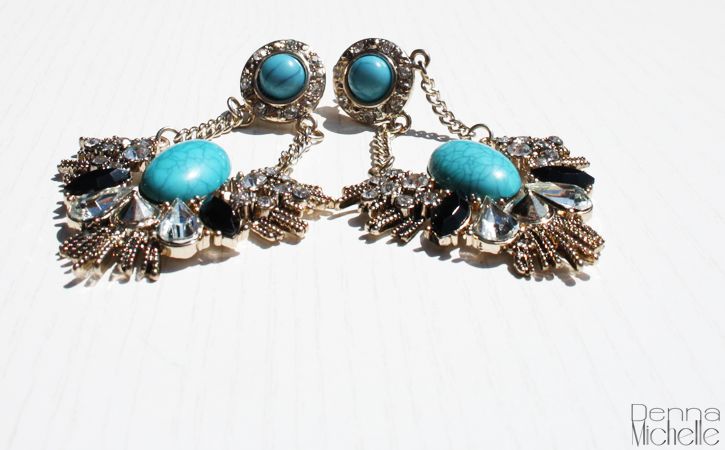 Lets talk details
I love so much about these earrings, there are so many little details. Let me start with the big blue stone, I adore how the stone is being used twice without being overkill/ There are a lot of tiny white stones round the upper stone and next to the big one. Then we also have four bigger teardrop shaped stones in clear and black and to top it off there are lovely spike and chain details. All in all the details are amazing!
So what do you think about these earrings?
Lots of love,
Denna