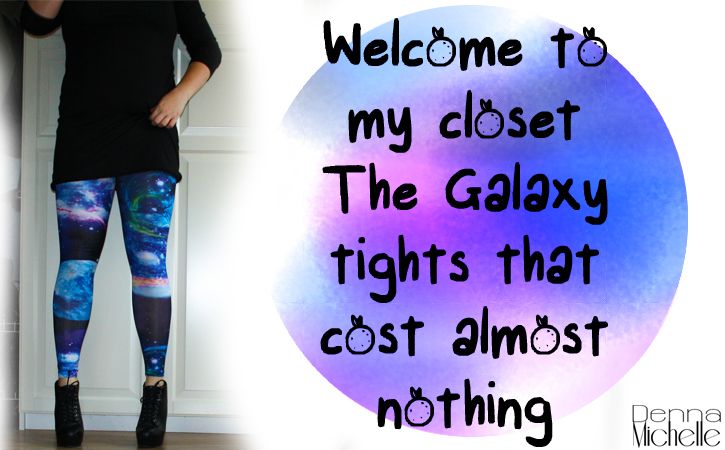 Let me show you my nebula
I know I wrote about this subject before
in this article
but since I bought two Galaxy Leggings I decided to write an article that has some own pictures and a review.
I actually bought three but one is still somewhere lost in the mail.
I am really happy with these leggings but I have to admit the pictures turned out a tad silly.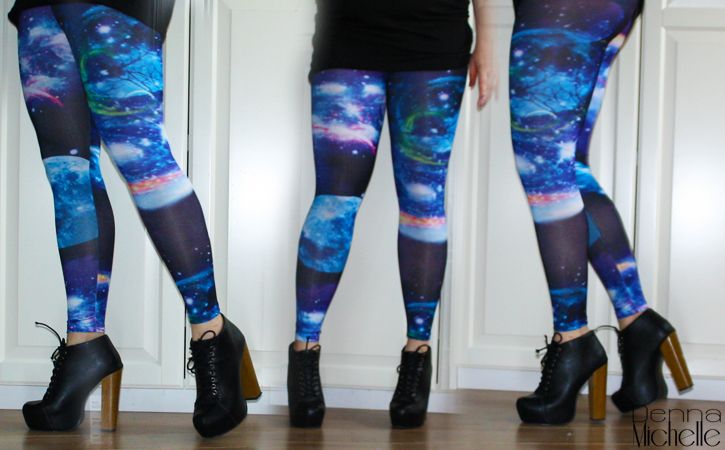 These leggings
Let me start with saying that I hiked up my skirt much higher then I would wear these leggings with, normally these would look a tad more flattering but I wanted to show the whole design of these leggings. So first about me so you can get a size reference. I am 1.75 in metrics that is if I am correct 5 foot 9 inches if I remember my math correctly. I have a pantsize euro 38/40 that is a USA 8/10. I have big upper tights and these leggings fit perfect thanks to the stretch. I would not advice buying these if you are taller then me and have a bigger pantsize because then they would be a tad to short and would stretch out to much to be comfortable to wear.
I got the blue and red version, both are printed in a way that it looks really special. The blue one has hints of purple pink and green while the red one has a tad of purple in it. They feature a moon and some other galaxy inspired swirls. The thing I adore is that it has only seams on the inside of the leg so it does look like one pattern from the side. The material is very slick and reminds me of a special swimsuit material. These leggings are not great for warm weather because they heat up very fast. I can see myself using it on colder days.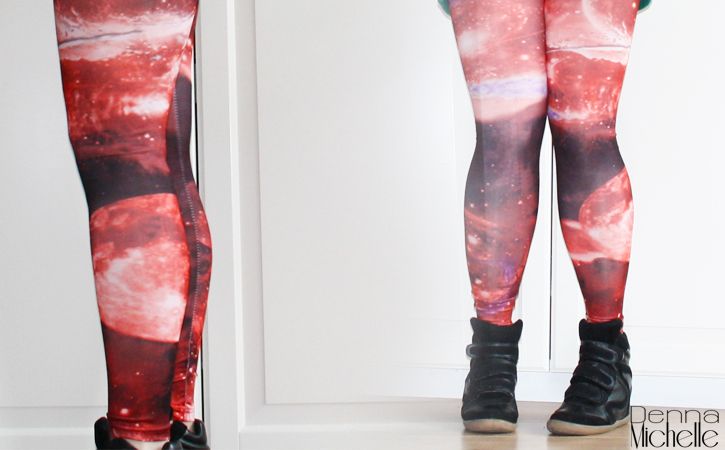 I have to admit I have no idea how to wear these at the moment. A big part of me is leaning towards a black skirt and black boots paired with a blue/red top and black leather jacket. But beside that I have no clue yet. I think these are very eye catching so they need a bit of work to see how I could match these. If you have tips do leave a comment!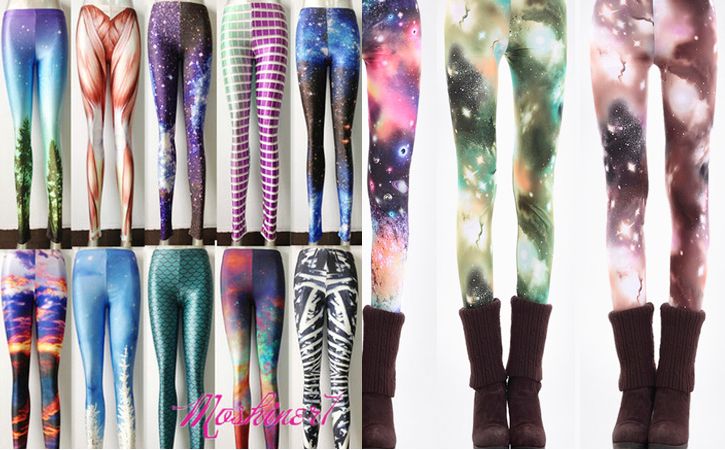 Getting these on eBay.
Above I showed a collage of different pattern tights that you can get on eBay.
these are very similar to mine
but the patterns and colors I own are sadly not listed on this one.
This listing is my favorite with
these stunning prints
for muscles artlike prints and mermaid scales!
And for only $3.86 you can get a pair of these
cheap printed leggings
I personally payed $2.50 for the red one and $4.00 for the blue one. But sadly enough I have no listing because I won these while bidding. I found them while searching for
Galaxy Leggings
and you will find a lot. These are currently trending and going for decent prices ranging from 2 to 5 dollar.
Here is a link to the red one I own
and
this one is the one I am waiting for
So what do you think about these leggings, I think some people really love them and some think they are really ugly. So what side are you on.
Denna