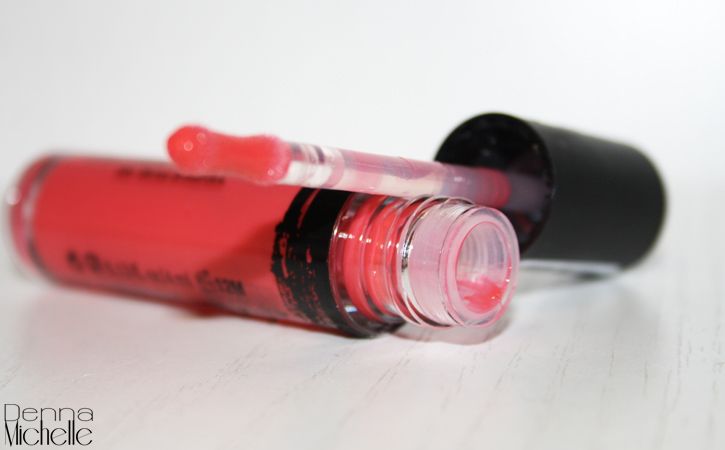 Candy Bar
These lovely lipglosses by essence come in six colors but I decided to only take Candy Bar with me because the color stood out to me. I actually went to for the Matt lip glosses but the package was the same and I just snatched this one. These where round €2 if I am correct and read more for a review and swatches.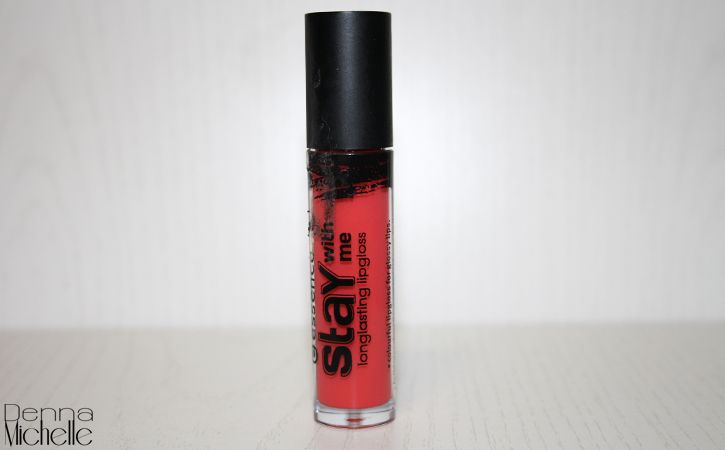 The package
Let me start with saying sorry for the horrible smudge on the upper left side of the package. There was a big white sticker on it and I tried to get it off and clean it up with nail polish remover. Sadly enough the nail polish remover left some black stains that you see. The package itself is accually the same as
The Catrice LE Geometrix Matt Lipcream
but are the same size and shape and have a black lid and a decorate band on top of the lip gloss. This lipgloss has 4 ml and a curved wand to makes applying it very easy.
On the lips
I can not say that this one is really long lasting cause it does not survive a day of food and drinks.
But that does not take away that the color is really nice, candy bar is a pink reddish shade that I would prefer to call light coral. It will suit many people I think and more important it is a shade that makes your teeth look whiter. It reminds me of a lip without anything on it but with a little more color. I can see this lip gloss landing in one of my bags as a gloss that I can use if I want something extra or when I forgot to put on my lipstick.
What do you think about this color?
Lots of love,
Denna