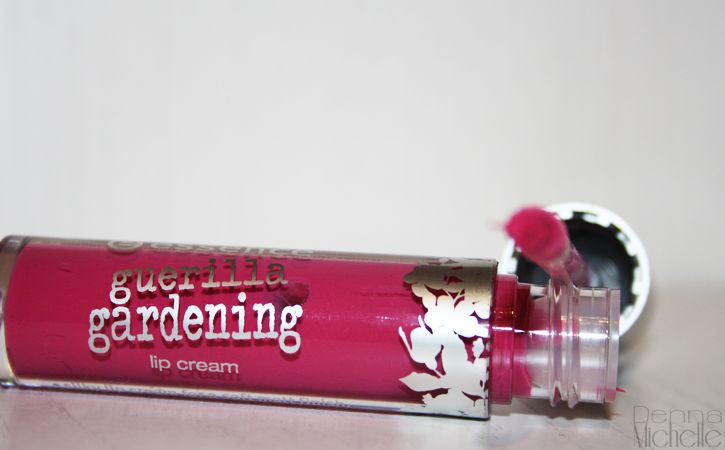 Mission Flower
I have to admit that I was not blown away by Guerilla Gardening when I saw the display itself. The display was really cute with little balconies and a mini garden look but the colors and products seemed very basic. I did decided to take one thing with me, the lip cream in pink. This one also comes in red but I recently bough similar products in a similar shade. With the eye on the summer I decided that the pink would get some use by me.
What does Essence say about their product.
Mattify your smile! the velvety soft lipcream with a trendy matt effect in intense red and pink shades reminiscent of the early summer guarantees stylish lips – even when you're on a spontaneous night mission to save the world!
What does Denna say.
The lip cream reminds me of the lip cream I tried from the Catrice Geometrix lipcream and slightly off the Essence stay with me longlasting lipgloss all three products have 4ml what I think is decent for the price I payed for them. If I am correct I payed €1.99 for this product what is very budget. It has the same package as the other two that I mentioned and has the same wand as the geometrix lipcream. It is very easy to apply with this wand and most important it is easy to apply fast. With a few movements I have a lovely lip shade on my lips and somehow it smells faintly like vanilla. The lasting power is not that great after a few drinks and a bite to eat it is almost completely gone. Then again the product does not promise to be long lasting.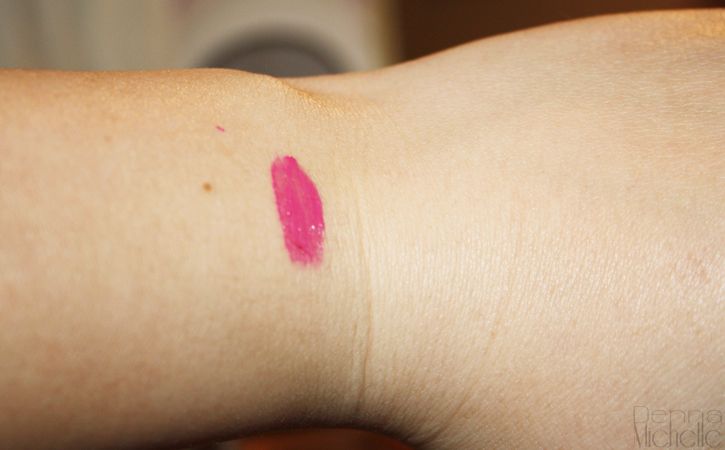 The shade.
The shade is really lovely, it is pink but also slightly has a purple feel to it. The above swatch is after wiping the wand on my arm once so it gives a load of color. Still I think it looks very natural on the lips. I think this looks amazing with a nice natural eyeshadow and a black winged eyeliner. I also took some pictures of it on my lip and somehow it looks like I have splotches of pink when applied, but strangely enough you do not see this in person only in close-up shots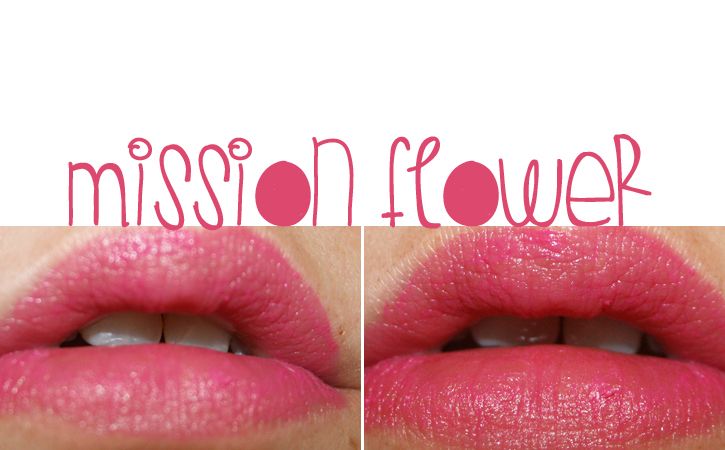 So what do you think about this pink color?
Denna