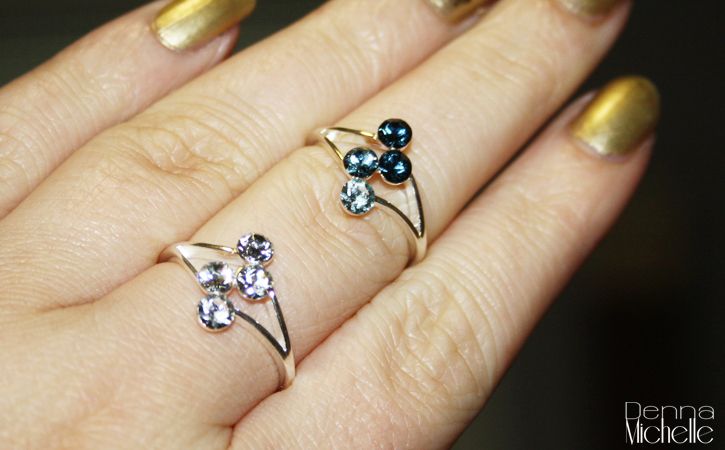 Swarovski stone silver ring
Mothersday is always a tad hard for me, do I go with the whole commercial circus and get my mom a great gift or do I get her something small? I personally give my mom little gifts all year round and mothersday was reserved for things handmade but this year I decided to also get her a small gift to go with it. And I decided to share it with you all because it is a lovely gift that is very budget for what you get.
What?
These rings I got at
Lucardi
that is a store only in the Netherlands and Belgium sadly enough for my international readers. I got one in the store and one in the online shop. Both rings where received in great condition and came in a matching box.
Now you might be wondering why I got two rings, as I mentioned in the introduction we do not really celebrate mothers day so I decided to also get one for my granny as token of appreciation. The
pure white
one I got for my mother and the smaller
blue ombre
I got for my granny. The ring also comes in a green and pink ombre, and I have to admit I got my eye on the
pink ombre for myself
because it is stunning.
Quality
Now I hear you thinking "what junk is this €5.00 ring? It is actually really amazing ring for the price and I am tempted to buy as many as I need to fill both my hands but that might be a tad to much bling for me. The rings are silver so no staining of the finger and discoloration. The rings have the word swarovski in them but they are not from the brand, they are made with swarovski gems and I am sure a lot of people will appreciate the intense sparkle these rings have. The ring itself is very dainty and thin, so I can not really say how sturdy these are. I would personally think you need to wear these with care.
So what do you think about these rings? And do you already have something in mind for mothers day.
Denna