Time for a change
Today the sun is coming out and I directly want to change from my drab gray nail
polish to a color more suited for the weather. I want to change the color on my lips and play with my make-up. I decided to search on tumblr for some nice inspiration for make-up and nails. Read more for all my collages and some beautyfull pictures
Blue mascara
I admit when I think of blue mascara I think back to my school days when I first started to experiment with make-up. I would wear this blue mascara I got from my mom and wear pitch black eye shadow. Currently blue and other colored mascaras are trending. Even Chanel brought out a blue mascara. I think the colored mascara trend looks amazing with an nude eye and lip with the lashing being the pop of color. So I am keeping my eyes out for a budget blue mascara.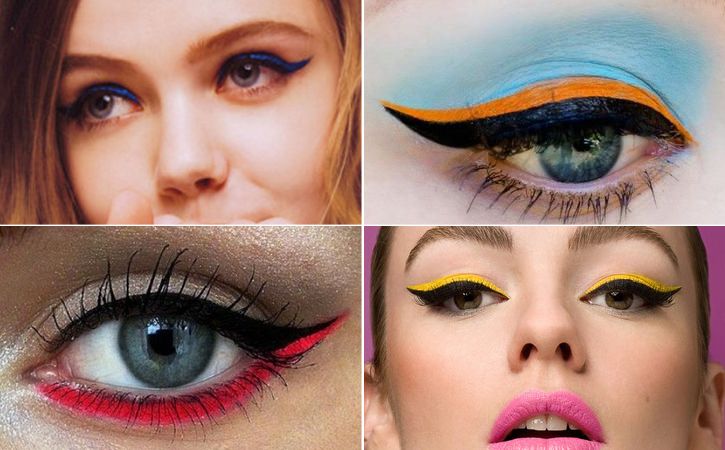 Bright eyes
I have to admit that the above samples are bold and amazing. I think the dramatic black eyeliner paired with an amazingly bright color is perfect for sunny days. I especially love the yellow version in the lower right corner and I would love to rock that one myself some day.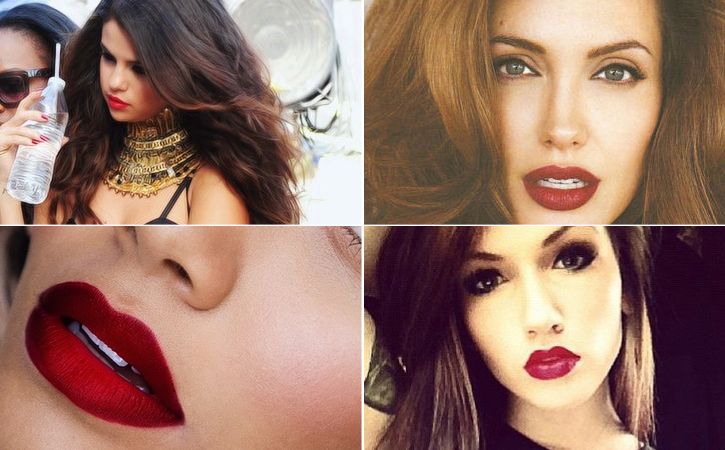 Red lips
Red lips are classy and fit many people if you pick the right shade of red. I am currently deeply in love with the dark red lip while I normally go for a bright red. I admit that this is perhaps thanks to the Rihanna lipstick by mac. From what I have seen this bold color is amazing.
Pink lips
I admit I will always go for a pink lipstick, it looks really cute most of the times and just fits me somehow. Last time I blogged about
this pink lipcream
and I have to admit that I have been wearing this color nonstop. Although I have to admit that I have to watch out for the barbie effect with my white hair and the pink lips.
Nail-art
I think nail-art is amazing and I wished I had the skills to put these masterpieces to my nails, I could work the dots and the crystal nails but the Aztec print is a level to high for me. Still I adore to look at this amazing nail-art, it directly gives me a summer feel.
For the nail-art lacking...
Like me I also love to point out the white nail trend. I think white nails can go really wrong and give a ' I did this with some white correction fluid' effect but it also can go really right as in the above pictures. I love it paired with nude and slight ombre. I also think a whole white manicure with an accent nail looks stunning. Still I need to find the perfect white nail polish for this.
Neon
Last but not least I will be rocking neon this summer on my nails, from yellow to orange to green and pink. I think neon nails are really playful and perfect at a summer party. I love them on their own but also being used in nailart with black to set it off or as tips for that perfect nude and neon.
Tell me what is your favorite thing that I listed.
Denna