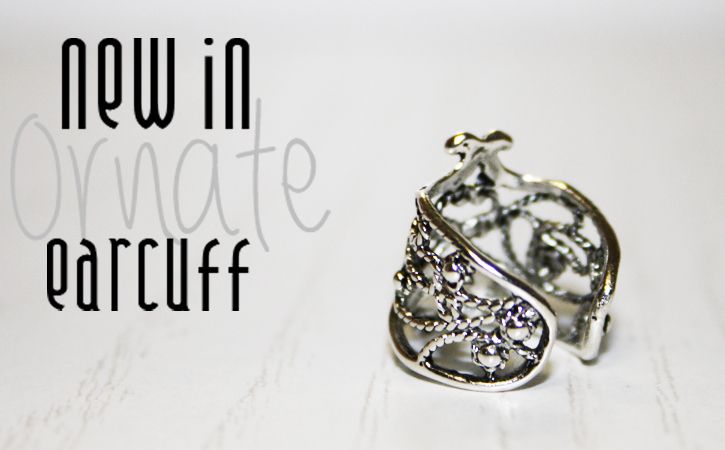 Recently I showed my eBay order and included was this ornate looking ear cuff. I never tought I would like this ear cuff so much, read more for pictures of how I wear it and information where you can get it.
Ornate
Let me start with the fact that I payed $0.99 or €0.70. It is a very
very
budget piece. As you can see in the pictures it is very detailed or as I would like to call it 'ornate' eBay sellers love to call it: '
New Fashion Punk Hollow out Engraving Ladie Ear Cuff Clip Earrings" I personally do not see punk or
engraved
in this one. Also props for spelling check for the cute spelling of lady. But I can not say much negative things about this seller and ear cuff. The tiny cuff stays in shape really well and is

rather

thick

opposed to the normal thin wire ear cuffs you find as I said I got it very cheap on eBay by this seller or here, he send the cuff in a padded envelope and wrapped the cuff with bubble wrap so it is surely getting to your doorstep in one piece
So what do you think?
Lots of love,
Denna