Hello Summer
Essence has a current limited edition called
sun kissed
, the whole collection did not impress me that much but I decided to take the cheek tint with me. This collection is currently in stores.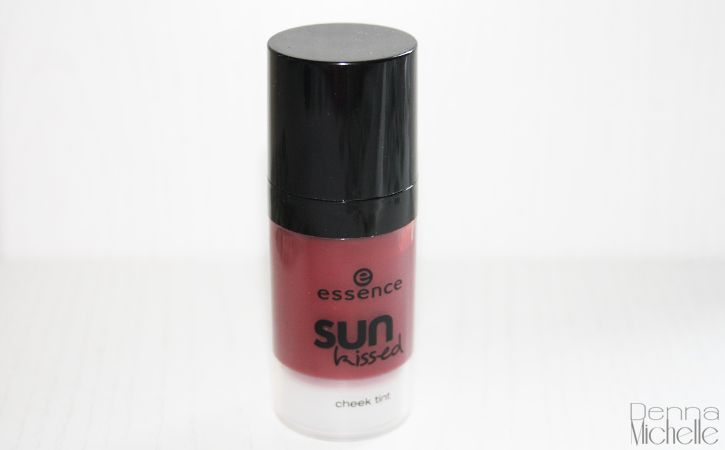 What does essence say
Bye, bye winter skin: emphasize your cheekbones with the sun kissed cheek tint. its gel-like texture offers a fresh look so you are sure to make a grand entry at the beach bar! available in the two vivacious shades 01 soak up the sun and 02 hello summer!
What does Denna say
Let me start with saying I do not use blush that much. I have a
Essence fruity summer
blush that I use from time to time but a real blush addiction is not for me. But somehow I am attracted to liquid blushes so this cheek tint fell into my basket. Let me start with what I like and go down to what I do not like. As you could see in the first picture it has a pump what beats jars by a long shot. It is more hygienic plus it looks nice. The blush itself does not smell like anything and that is what I prefer. Now in the above picture you can see a tiny bit that I added on my hand and how it looks rubbed out for a bit. It somehow reminds me of blood, I assume that is because the color is a bit more darker red.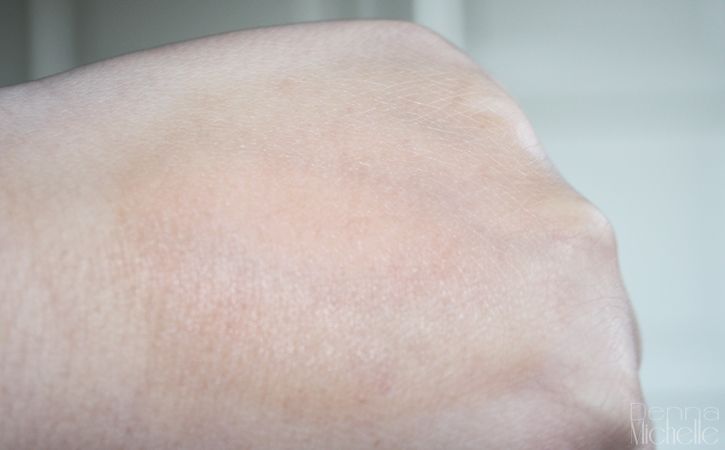 Above you can see how it is rubbed out a lot, so you can make it as dark or light as you want. Now this all sounds very good right? But there is one thing I really hate about this product and I took a picture to show you.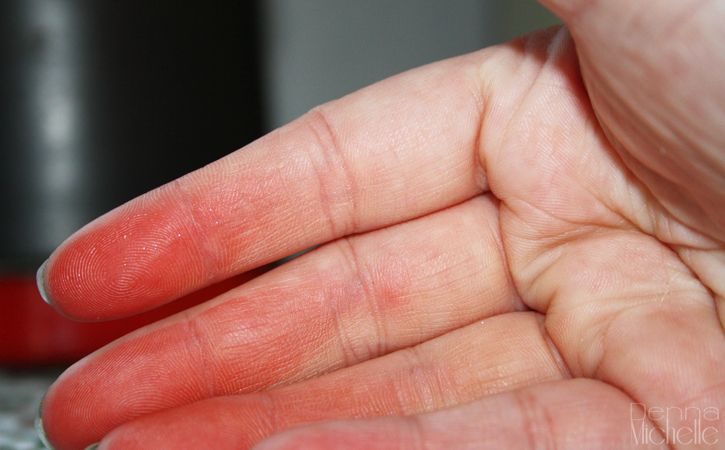 It somehow stains my fingers really bad and the color does not come off that easy, if I used the cheektint at the start of the day the color comes off halfway of the day. It is really horrible how it stains the fingers. So one of the reasons why I will not use this one that much.
What is your opinion of cheek tints?
Denna