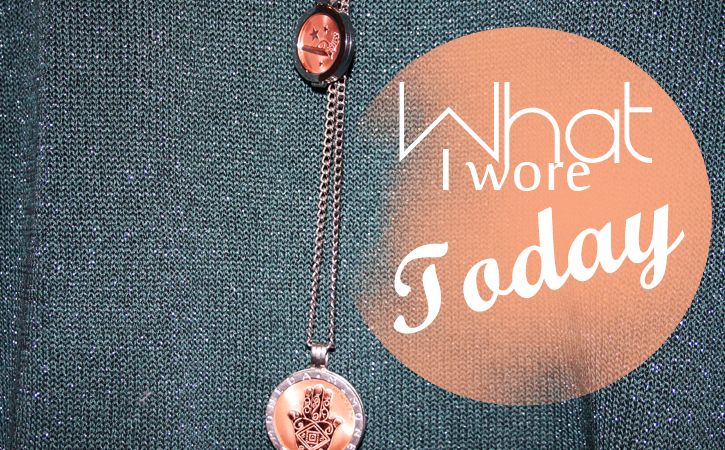 Today a more fashion related article, what I wore today. I always mix and match what I would like to wear the day before. For today I decided to take some pictures off what I was going to wear. It is a simple outfit with a knit sweater and some rose gold and silver accents.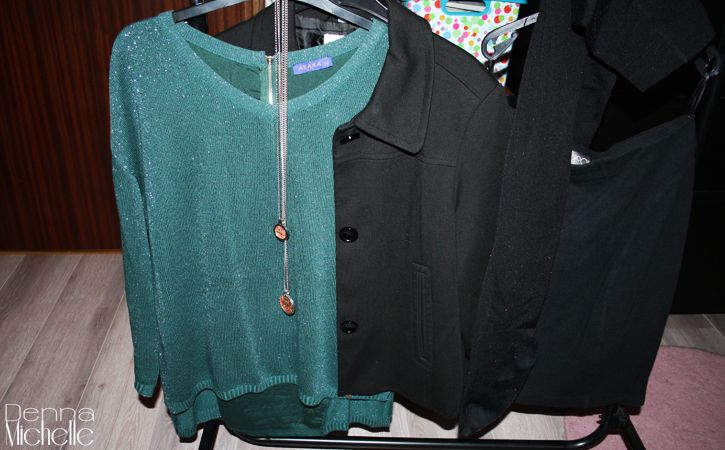 Total outfit, the breakdown.
I have to admit this is my go to kind of outfit. On the left my thermal tights with a simple black high waisted mini skirt. Both are basics that I think everybody needs in their closet. They fit every outfit and the skirt can be worn when it is cold in with some thermal tights and when it is getting warmer with some amazing tights. Then we have my green sweater what I think is the focus-point of the outfit, the "only" color I am wearing. I accually debating on wearing a red blazer but it reminded me of Christmas. The black jacket I got as a gift from a friend, it falls rather short and looks adorable with the A symmetric style of the sweater.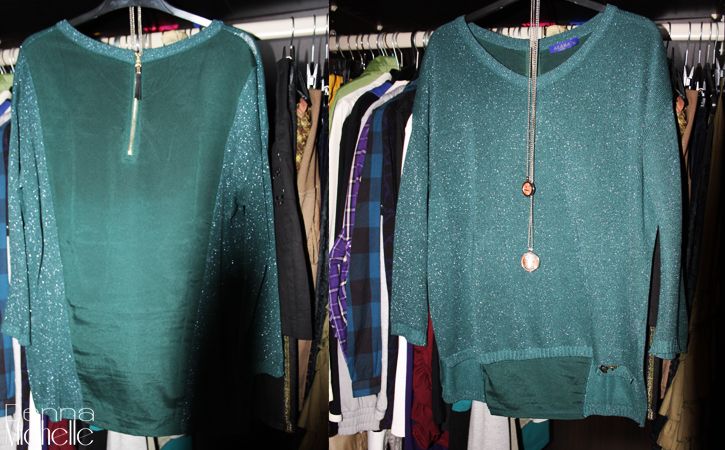 The sweater
The back and the front. I think this sweater is simple but cute. Sort off business in the front and party in the back. The front is shorter and the back is longer. The front is made of knitted fabric and the back is a sort of cotton with a zipper. I love this sweater, this piece is from a little shop in Holland. I payed a whopping 30 euro for it and it is one of my few sweaters. I sadly enough mostly own tees.
The Details
I adore the fact that their is a fill function zipper. No idea why I need a functional zipper their but I adore that fact. I love those little details that make an outfit fun.
Also a close up of the back, it is actually a rather big difference of length but that is what makes it cute. It hits high in front and the back covers my butt.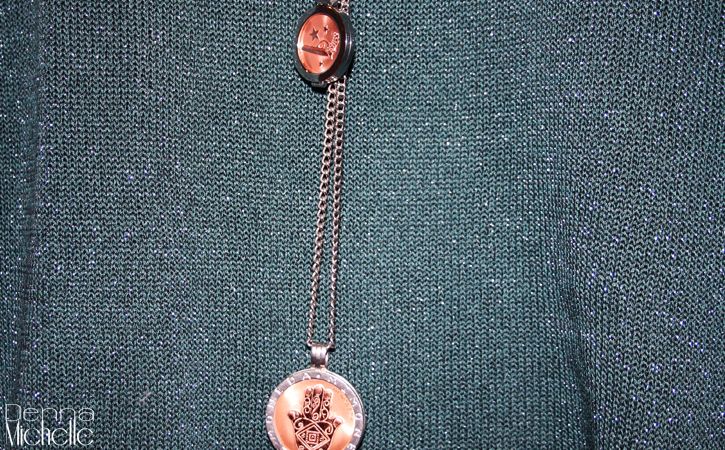 Mi Moneda
I decided to pair the outfit with some rose gold and silver. My Mi Moneda and Lucardi pendants are silver and the coins have a stunning rose color. I know a lot of people I do not like silver and rose together but I think it looks stunning and young.
The bling
This is what I wore with it. The watch somehow caught in every picture the flash what annoyed me because the watch itself is rose gold but the flash makes it looks yellow. The hair cuff is in silver what I am planning to wear over my high ponytail. My earrings are from Oasap and is a sunlike shape with black stones. Next to it is my bracelet from Time for Watching even when the infinity is in gold I do think it fits the outfit. The nailpolish is Kakhi Perry and the rings are a silver one from a local jewelry store and a rose gold ring from DKNY.
The shoe is from Van Haren and I recently showed it on my blog.
So what do you think of my outfit? To much jewelry or are you like me and like to wear everything I can.
Lots of Love,
Denna