I recently hopped into the local shoe store called
Van Haren
or for Germany
Deichman
or many more different names for the same store. Anyways in the Dutch store and the online shop they have a
75% Sale!
Now I admit
sale
paired with
shoes
get my heart beating faster. I decided to hop in and search for a pair of green shoes to match my new sweater that I bought for my grannies birthday dinner. Anyways you want to hear for how much I scored the above heels?
Read more!
Those sassy heels
What I adore about these heels in the fact that they have a little platform and they are a bit more chunky then I would normally buy. I admit that these shoes are color wise not that exciting and I debating between this pair and an electric blue pair in the same style. But because I have to much shoes read: over a 100 I decided to only pick the pair that matched my new sweater.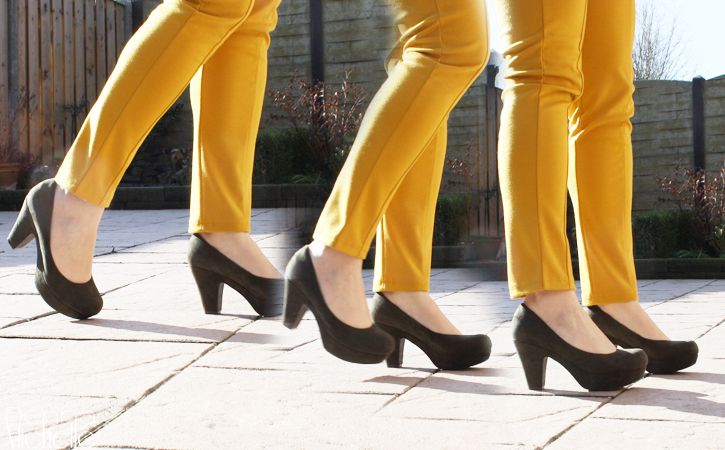 Now the most important one
I was debating on asking you guys in the comments how much you think I payed for these heels but I decided to share it anyways. I payed a whopping 5 euro for these shoes. They used to sell for 25 so 5 euro is a steal. It is almost a happy meal, but far more satisfying. So if you are close by a Van Haren or Deichman do check them out!
So what do you think about my new shoes, I do admit you hate them or you love them.
My mother things they are horrible!
Also I shall end you with some bloopers because somebody decided to get some facetime.
Till next time and happy shopping!