Slowly I am seeing more and more sheer panels and this might become a trend. Ever since the Dior 2013 catwalk I wondered about these paneled dresses and if they could be translated toward every day fashion?
this backside
almost had her backside hanging out. But seeing I do not walk the red carpet this is not suited for everyday wear.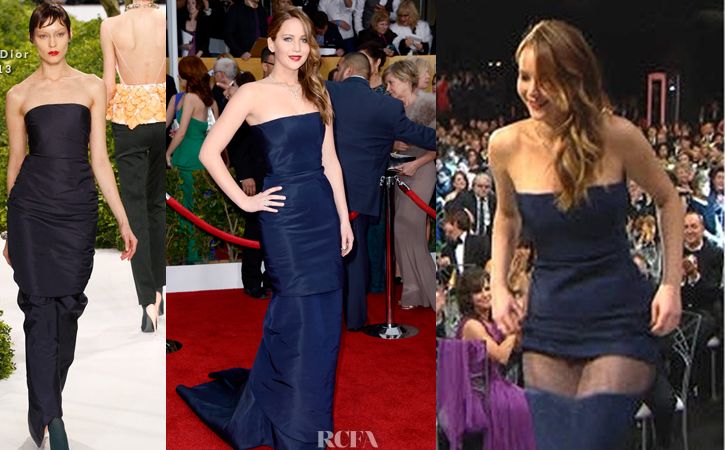 Jennifer Lawrence also recently rocked a Dior dress with the same structure as the above yellow dress. It had a sheer panel but that panel did not show. But when she stood up to receive her award it did show a lot! I actually did not think this dress was special stunning or anything ells when I saw it on the runway and red carpet. But the moment I saw the most left picture I fell in love the the sheer panel. If the upper part was a bit longer, then a panel and then the rest off the skirt then I would have really loved it.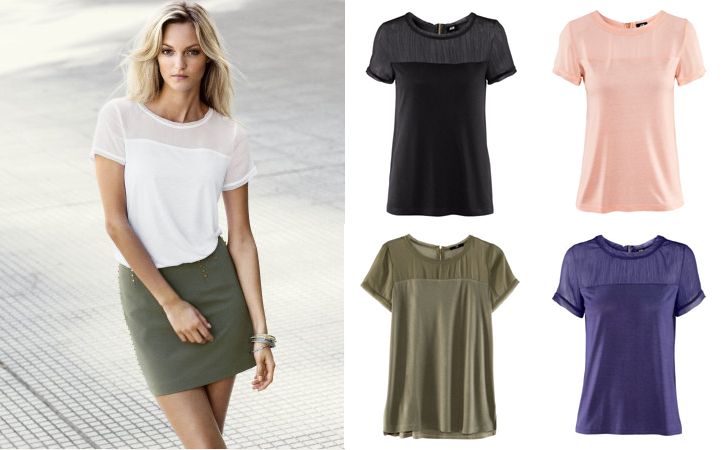 H&M also has a sheer panel item in their collection. This cute shirt is currently only 5 euro and fits many styles. It has the same idea as the panel dresses, it adds some sheer without being to much. But I decided to keep searching for more sheer paneled items and most important a skirt or dress. Lucky! I found both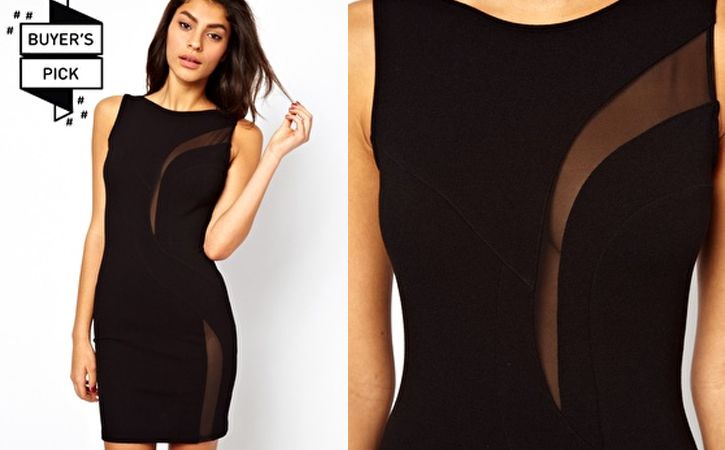 What can I say, this is a skirt that you will love or hate. I do think it looks great with the faux leather and mesh. It has a biker chic look about it. Do I like how it is styled on the model? No. not really. I do think it is a lovely skirt and I would love to own it in a lot of colors. Sadly enough it only comes in black.
So what do you think? Want to go sheer?
Till next time,
Denna