Today a semi-photo heavy article about my new coins. I have to admit that I have a slightly obsession with coin pendant and collection beautiful coins. Till this moment I only stuck to coins from
Mi Moneda
but that has changed thanks to a little jewelry store. I walked in to get a ring in a different size and I walked out with two pretty velvet bags filled with two coins. One Large and one small.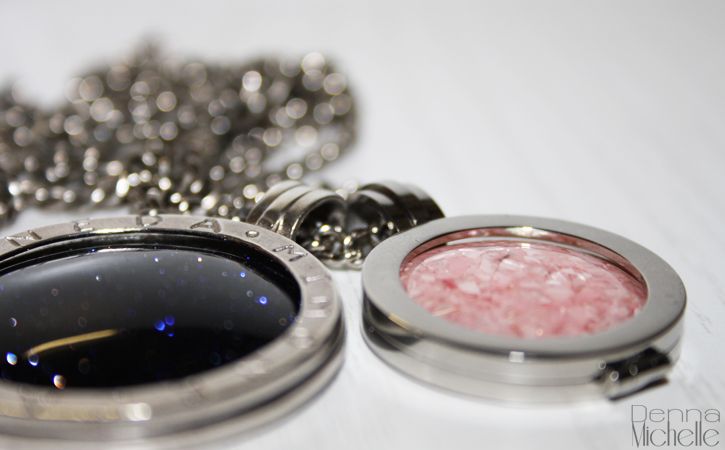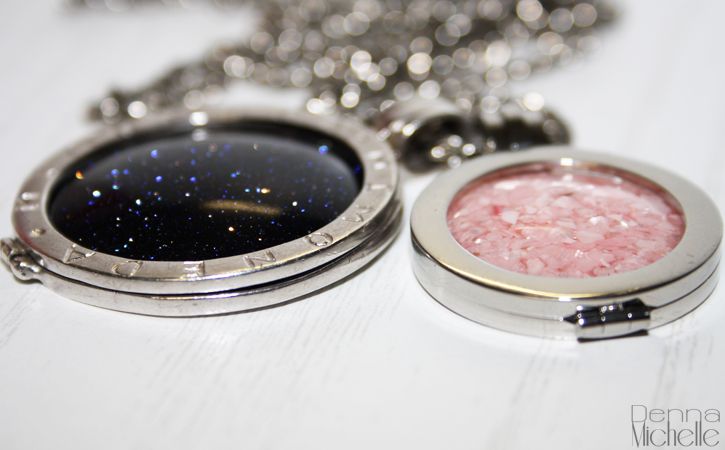 Blue Sandstone
So as I said in the title I got two coins from
iMenso
. The large one is called blue sandstone and costs 14.95 euro for the large version. They also have the same coin in a small version for 12.95 euro.
Sandstone is a sedimentary rock composed mainly of sand-size mineral or rock grains. Most blue sandstone is composed of quartz or feldspar because these are the most common minerals in the Earth's crust. The sand inside occurs the blue color, for this reason, this substance is named "Blue sand stone". This stone comes in dark blue which is close to purple. Blue sand stone symbolizes the courage and perseverance. It helps with wealth-seeking and wealth-collecting. It has a hardness between 5 and 6. [source]
They have a lot more gemstones in their collection, my favorites being Turquoise and Rose Quartz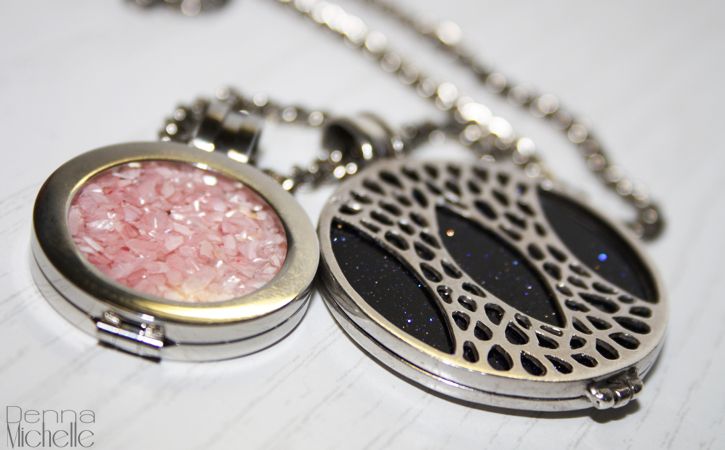 Pink shell
The smaller coin is called pink crushed shell. This shell is put into resin to make a smooth coin. I adore how there is light pink till dark pink and bits of white. This style is something I want more coins off, and iMenso currently offers 11 colors so I could match all my outfits! I am especially fond of the teal coin they have in there collection, I am still debating if I want a small or big one in that color.
These shells coins are the same price for small for 8.95 euro. What I think is really cheap for such a stunning coin.
So...What do you think?