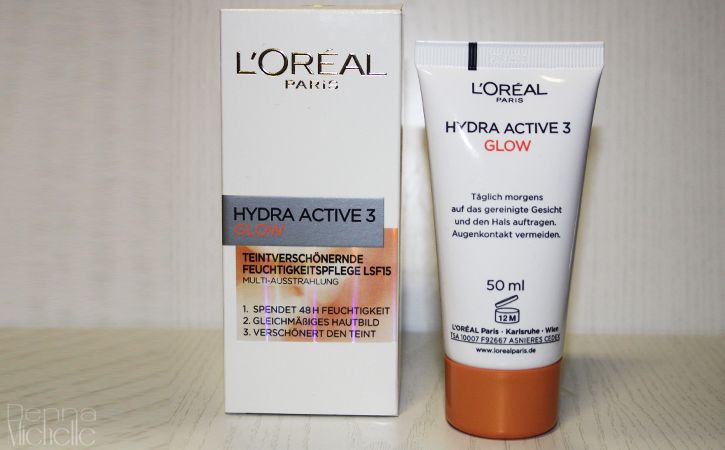 Some time ago I picked up this product by l'oreal partly because the 'hydra' part drew me in and partly because it was cheap and I needed a new facial creme. Want to read what I think and see some swatches?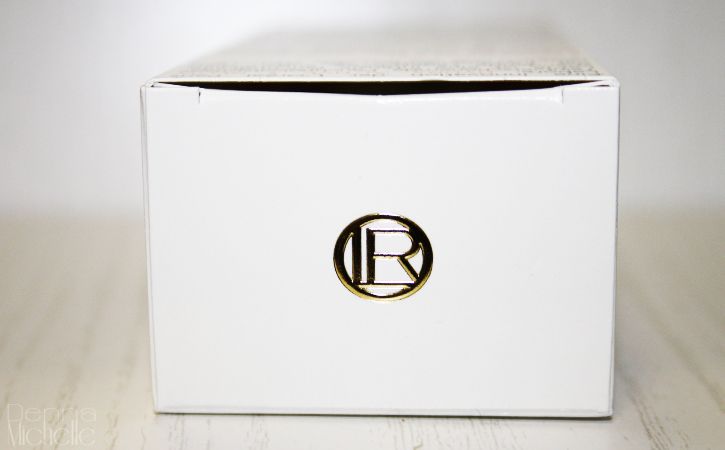 Price and Package
As I said this was cheap because I bought this cream in Germany, I only payed four euro for a 50ml tube. L'oreal is far cheaper in Germany then in Holland but I am going to keep that rant for an other day. I do like the package for this product the extra box makes it seem more luxurious. The box has a hologram on the front [the orange box] and the brand name and logo on-top are set into gold. Very nice move L'oreal! Then again I must say that I felt a tad disappointed when I opened the box and out came the tube. It is simple white and with some information printed on it. Then again part of me adores the simpleness of this product but the other part is yelling that I need to store this one in the box because the box is far more amazing then the product.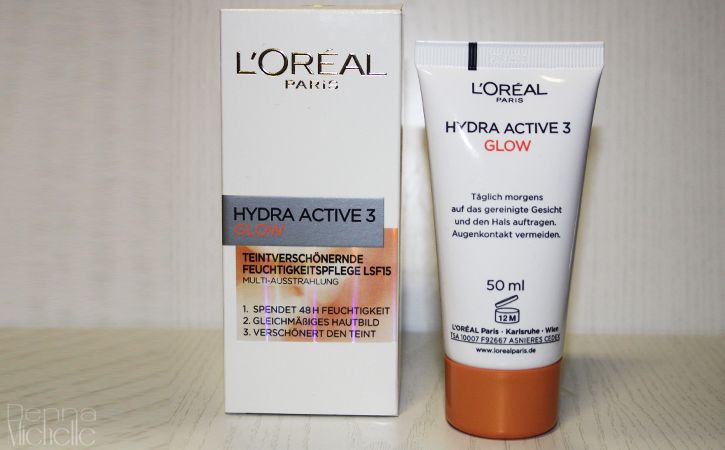 What does L'oreal say?
Hydra Active 3 tinted Glow Moisturizer is an intensive moisturizing day cream with SPF 15, enriched with micro-pigments that give the skin a natural-looking, radiant glow, the d
elicate, slightly tinted cream provides the skin all the care it needs.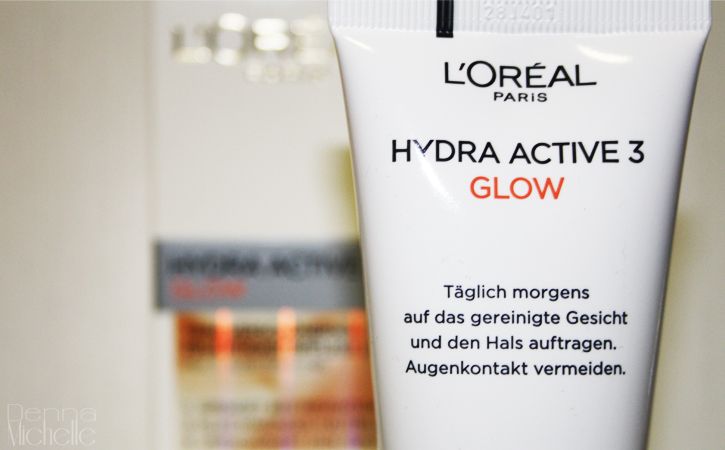 What does Denna say?
I must say now that I have been testing this product I am no real fan. I think this product is more suited for the summer for the perfect
sun kissed
look. It gives a little to much glitter and glow for normal daily wear and perhaps my tint is still to light for it. I am going to save this one for summer cause it does have a lot of plus points. Starting of the creme itself smells really good, I can not really place the scent but it reminds me of flowers. The tube is good in use, I can not stand jars where I have to dig my finger into so props for putting this product into something more
hygienic
. It reminds me off BB cream and it gives my skin the hydration it needs and with the added SPF 15 I am sure this is perfect with the hot sun blazing in my face. And last but not least it feels good on the face, it has a very natural feel and it does not feel like wearing a mask.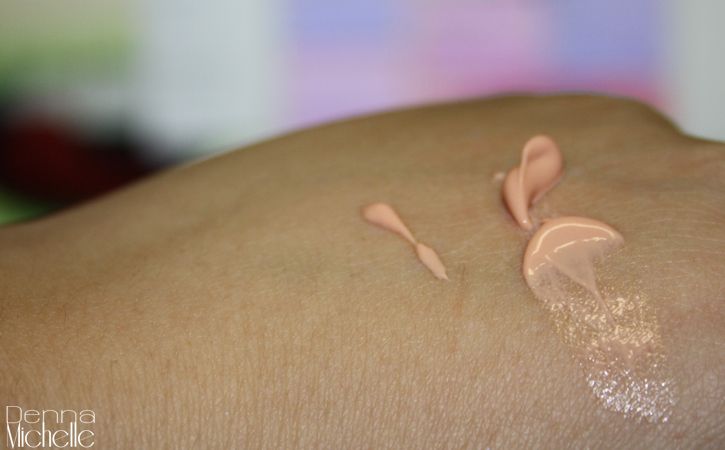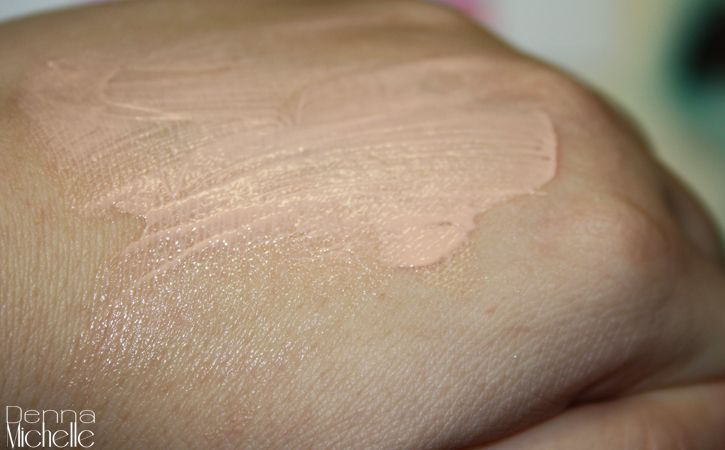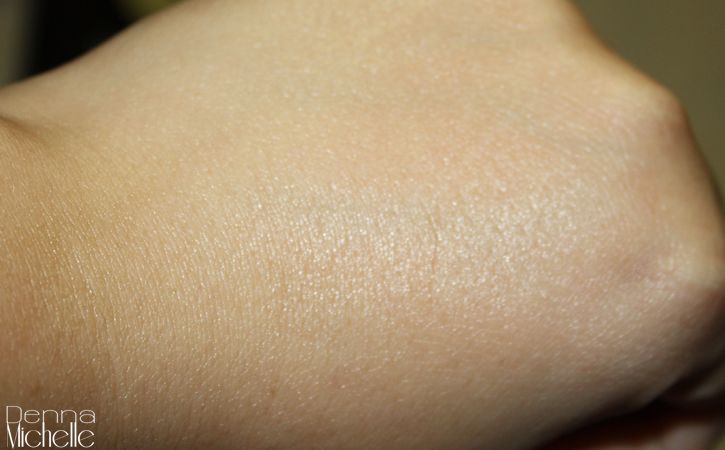 I would say buy for summer and skip for now. I am a fan but not for this season.