When I walked into my local
Ici Paris XL
I had no clue what scent I wanted to buy. Ofcoarse I have a long wishlist of scents that need to be in my collection but I was on a very small budget. Ici Paris XL currently has a sale with 50-70% discounts. So I sniffed around and my eye or should I say nose fell on Jil Sanders Sun Sorbet.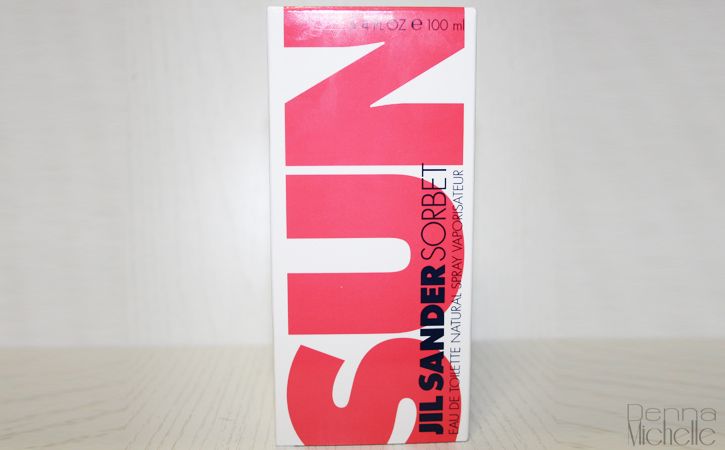 Summer
Every summer Jil Sander brings out a new version of sun, this was the 2012 version which I assume is the reason why I got a big discount on this one. Online I can not find this one but I am sure many perfume stores still have this one in stock. As I said I got a big discount for this 100ml bottle. Normally this one is 50 euro and I snatched it up for 15 euro. Surely it is a 'old' collection scent but I personally love this scent and I am sure many of you girls also like it. I personally thick it gives a slight feel of summer in the winter.
The bottle & package
I admit that I will not buy a perfume that has an ugly bottle, I am a very visual person and I like to have pretty things on my vanity table.
The same vanity table that currently is a big mess.
This eau de toilette hits high marks with the design. Lets start with the box, it has a large "Sun" in bright pink on it and the letters seem a very dark blue this all on a white package makes it clean, pretty and fun. This is one of the packages that I keep on my table because I adore the design. When opened a bright pink bottle slides out. No wonky and crazy design just a clean nicely shaped bottle. I think the white lettering paired with the same dark blue is very nice and white white cap ties it all in nicely.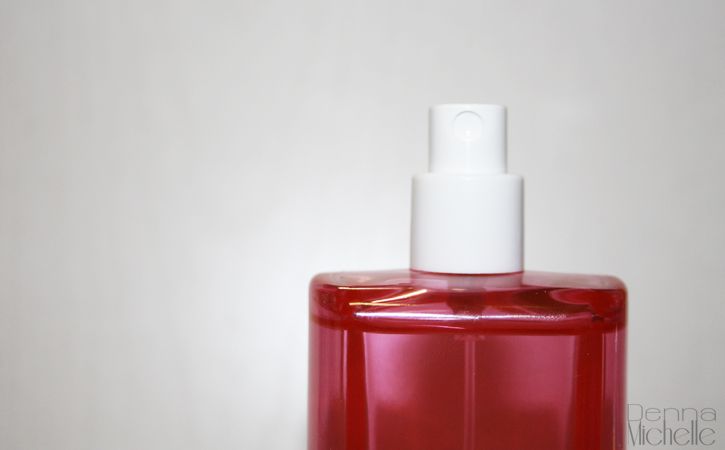 Notes
The scent is a combination of red fruit, jasmine, vanilla and sandalwood. When first sprayed on directly a fruity and flowery scent comes your way, directly it is really strong and that is what I adore of this scent. After a while it turns a bit less fruity and a bit more sensual. I really adore this scent and I am sure I will use it a lot during the winter, spring and of coarse summer!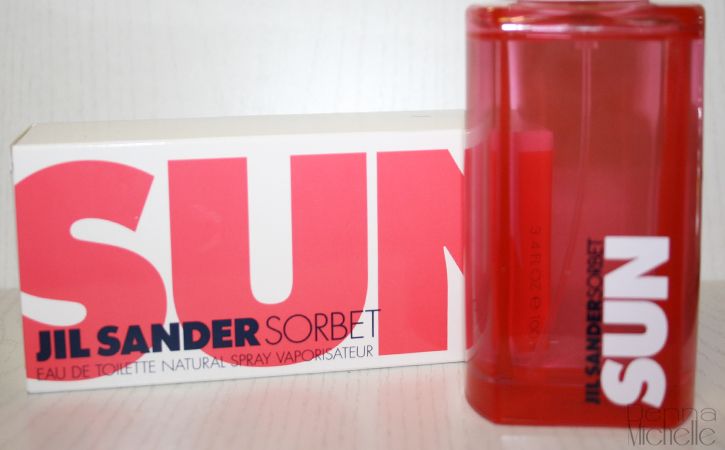 I am not sure how long this sale will last or the stock of Jil Sander sun sorbet. But I must say this is really worth your money.