In my last ebay haul post I showed
this little paris bag
and recently I also bough a few nailpolishes and today the first one of those. Number 06 what is a stunning blue teal shade.
The bag
Let start with the little bag, or coin purse as the seller tells us.
This ebay seller
is where I bought mine, I got it without problems and the quality is great. I love some of the little details on this little baglet including the France flag detail and the brown leather-like zipper. The inside has a cute stripe pattern and the size is perfect for a few little trinkets. I am using this for my mp3 player
[sadly enough I do not own a Ipod]
Also I added
my catrice eye shadow quad
for size reference.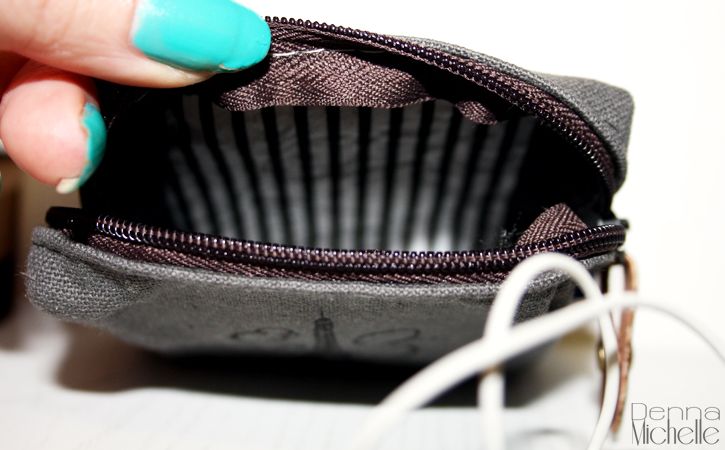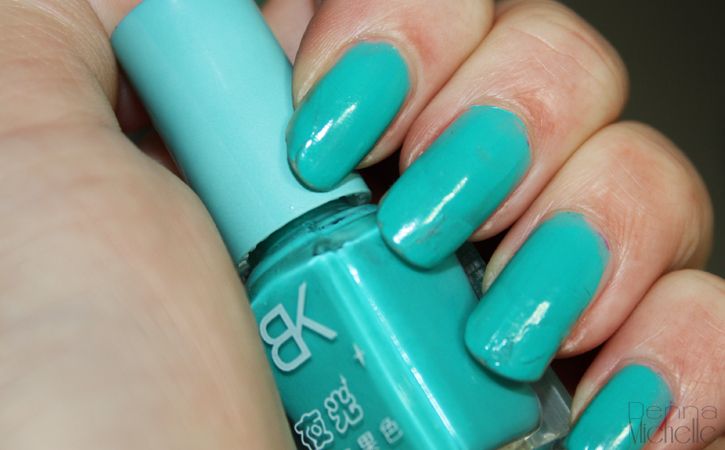 The nailpolish
As you can see above I got a bright bright amazing shade of teal. This nailpolish also glows very bright in the dark, sadly enough I can not take a picture of this effect because I would have loved to showed it you guys. I got this for a bit over a dollar from
this seller
I used three layers and this polish is qualitative really good.