Goodmorning! Today I am going to share what I bought recently on ebay. I bought a few things that I really needed....Who am I kidding I just wanted to buy a load of stuff that I tough was pretty. So read more to see what I bought.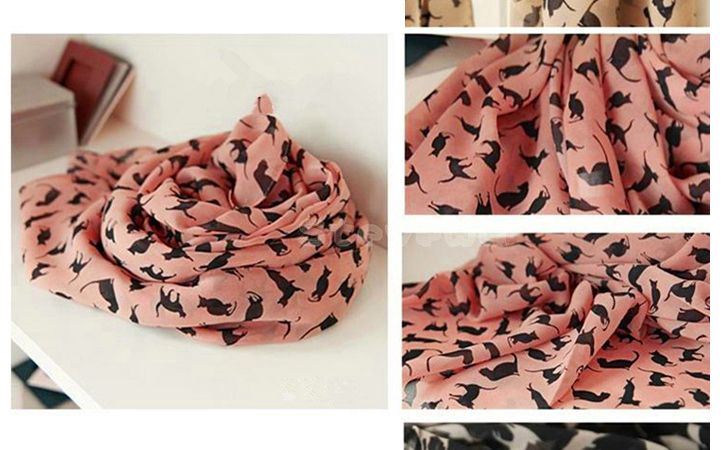 Kitten scarf
Lets start with the above scarf. Is it not pretty. It features black cats and we all know that I have a lovely black kitten, so match made in heaven I would say. This lovely scarf comes in three colors. Pink and beige with black cats and black with beige cats. I actually really love the black version but I decided to buy one to see how it turns out length wise. This scarf was a mere 3.33 dollar or 2.53 euro. Not a lot of money for a unique scarf. I bought this from the seller
xiaomei886809.
But this scarf can be found at many sellers with the search words that include the words

"
chiffon colorful Sweet Cat Kitten scarf graffiti style shawl gift
"
I am really excited about this one!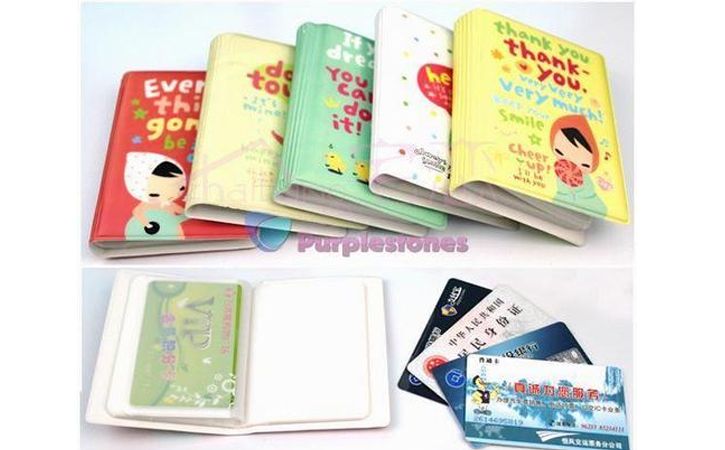 If you can dream it you can do it, Card holder
I admit if it is cute I want it. And when I came across this card holder I tossed it in my virtual basket without thinking.
Normally I am not fond of green but the message was really cute, also note that the character is wearing a cat hoodie,
instant
happiness
for Denna! There where also a white and yellow card holder for sale but I did not prefer that print.
These card holders have 32 slots, so a lot of slots in my eyes what is perfect for my many cards. This little map cost me
1.99 dollar or 1.51 euro and can be found at
purplestones
or with the search words "
32 slots Adorable Cartoon girl IC Card Credit Card Case Holder Pouch organizer
"
Little bags, Paris!
Excuse
my French but "Tres
awesome
!" I have no idea what I am going to use this little bag for but I
tough
it looked really cute so I ordered
it. I went for the dark gray one with the
famous
tower. I also loved the bag with the
dress form
but I am not a fan of brown. This little bag set me
back for 1.13 dollar or 0.86 euro. Again really cheap for something that cute. I am thinking about using it as little make-up bag in my normal bag.
This can be found at the seller
easytrade2099
or with the search words "
Classic Retro Lady Girl Coin Bag Handbag Wallet Card Case Purse 3 Types"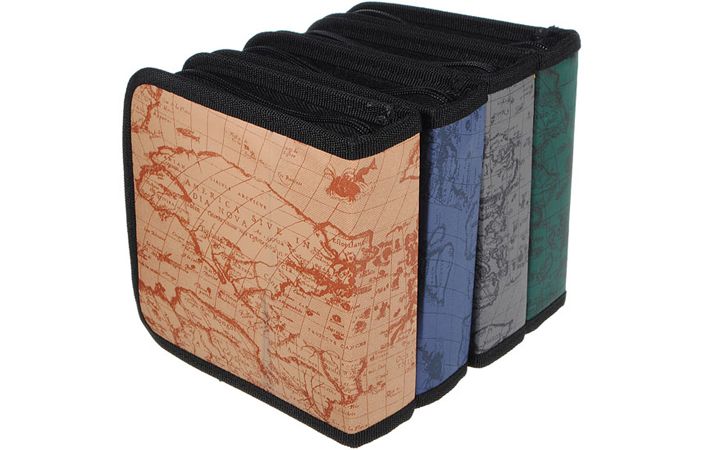 DVD holder
Last thing I bought where two of these DVD holders. Two of the pinkish shade and one gray. I got a lot of loose DVD laying around so I
tough this
would be more organized. These babies hold 40 disks and cost me 2.95 dollar or 2.24 euro a piece.
I got these at the seller
ouyou2010
but they can also be found with the words "4
0 Disc 4 Colors Map CD DVD Holder DJ Storage Organizer Wallet Case Bag Album"