I wrote about Creative Use of Technology
in this article about smartphone covers
. Many people commented on how pretty these covers look and today I have an other pretty treat for you guys. As you might have noticed in the title, this post is about earrings. not one pair but four pair of earrings.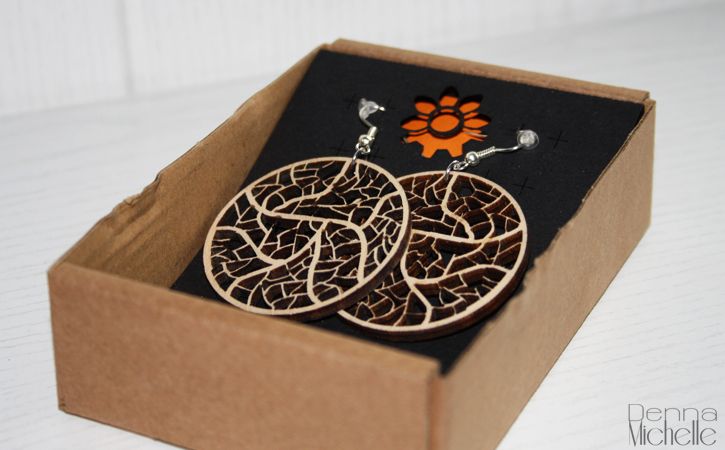 The basics
All these earrings come with a silver plated earring hook and are laser cut to
perfection. The edges are naturally burned from the laser passing through the material. The material is birch plywood

what I think is a great
choice
because these are lightweight. During the day you will forget you are wearing these
until
somebody complements your great earrings. They have a large
selection
of earrings
and I am sure everybody can find a pair that suits their own style.
I must say that I am really fond of the package that you can see above, it is really great to give as a gift. The cardboard box came with a simple cover but when opened you see the great design holding your
earring
. The logo is cut out of the black revealing the logo in a unique way. You know a company is doing something right when they make sure to send a great package. The round earrings where in the box and the other three where in organza bags. The packaging was great and I received my
earrings
in one piece. I also received their business card that has all their contact information, it comes in handy when people ask me where I got these earrings from. I really have to say, props for the great package!
Skull
I personally adore skulls, I think they give an edge to an outfit and
these earrings
surely do that. These are the smallest of the earrings I received. They are 2.5cm by 2.9cm what is a decent size for these skulls, they add a little edge to an outfit without overpowering. The design is very straight forward with the eyes,nose and mouth cut out and it is a
classic skull design
. I can not wait to pair these with a simple tee and jeans. They are currently 7.63 euro or 10 dollar for
these kick-ass skulls
. Also these are a perfect gift for pirate fans, and are we not all down pirates?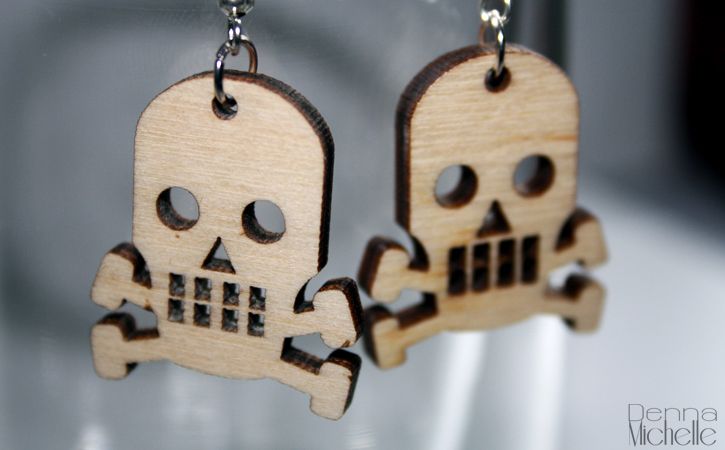 Floral
The next pair is called
floral
and these are pretty cute. They remind me of ornamented frames on artwork hanging in the museum. These are rather classy but with a fun twist because of the wood. I would love to rock
these earrings
with a nice update or bun. I am sure many girls will love this design, these are rather long with 3.4cm by 5cm and when wearing these they hit me perfect. These
classy with a twist floral earrings
are currently 9.16 euro or 12 dollar and I am sure many girls would love getting these as a gift.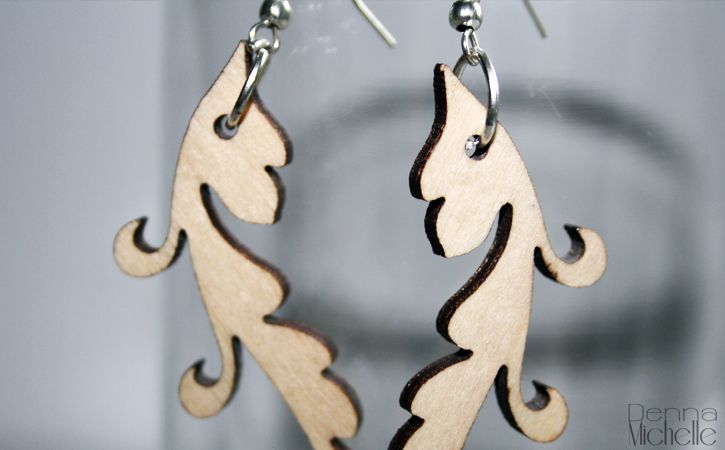 Molecules
I love these molecule earrings, I knew what they where before reading the
description
. As said on their web shop "Everything is made of molecules, so why not earrings!" and I can not agree more. These a tad bigger then the
floral
earrings, these measure up to 3.5 by 5cm. What I adore about these is the whimsical design they seem very light and have a
complicated design
. Also I have to point out the stripe detail that connects the dots, it is pretty amazing!These are also 9.16 euro or 12 dollar. If you really want something special I would
advice this design.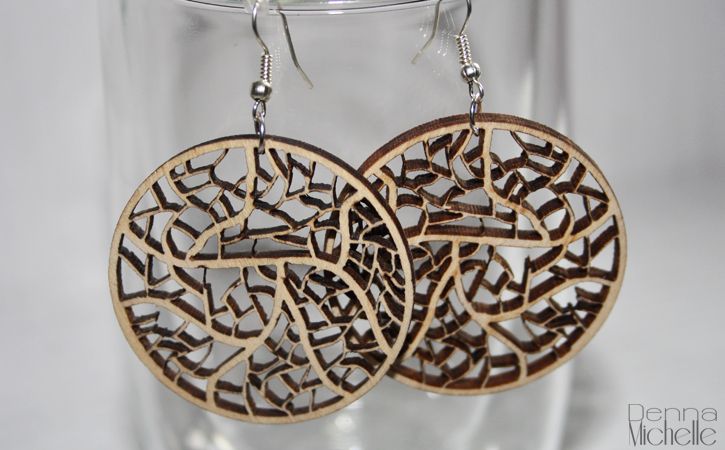 Leaf Nerve
This is my all time favorite design because they fit every outfit. Inspired by
leaf nerves
these wood earrings are perfect for a boho, classy or casual outfit. They are perfect round with a 4.5cm by 4.5cm. The detail in
these earrings
is amazing. I can not rave enough about this, the small thin stripes of wood create such an unique pattern that you can not stop looking. These are also 9.16 euro or 12 dollar, I would really advice
these earrings
to everybody who is looking for a unique gift for their female friend they look far more expensive then they are.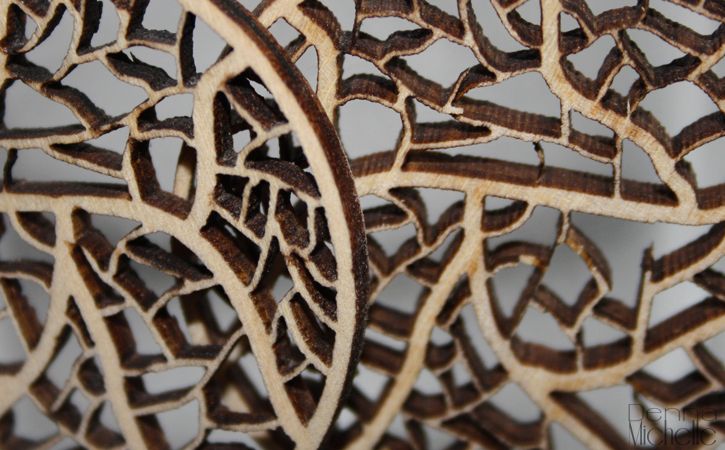 Do tell me what is your favorite pair of earrings from Creative Use of Technology?