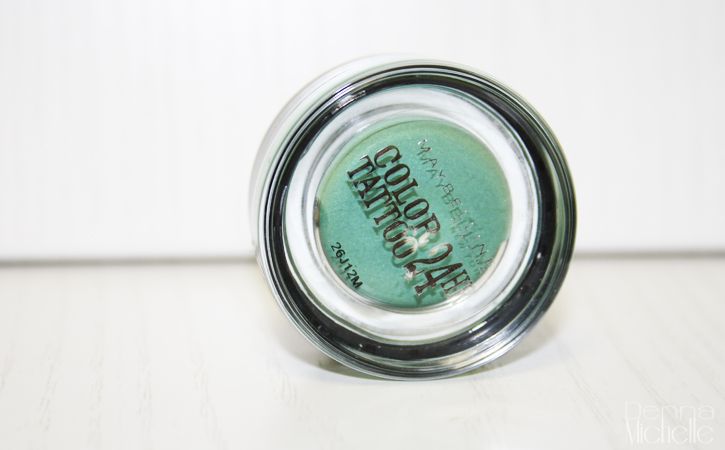 24 hour color tattoo
has been in stores for a while now. And I have to admit that I didn't get the hype, what was so great about a eyeshadow in a glass jar? But one day I decided to pick up Always Green, partly because it was cheap and partly because I wanted to see what the hype is about.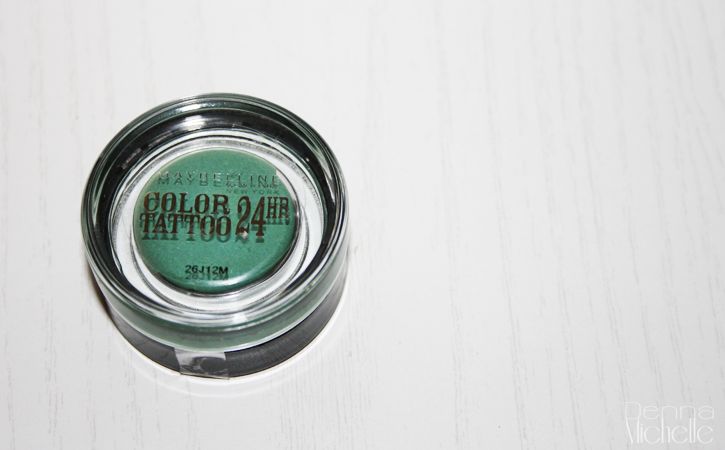 First impression
So the first thing I do is check the packaging. I have to admit that I am a big fan of great packages and think that is 50% of why I should buy a product. The package is half glass and half plastic, I do like the glass part because it makes it feel more expensive and I prefer a heavier product. The thing that surprised me was that the text is a simple clear sticker with lettering, I admit simple thing that I am tough that it was engraved into the glass. It looks really good on any vanity table and I can see how collecting these can be fun.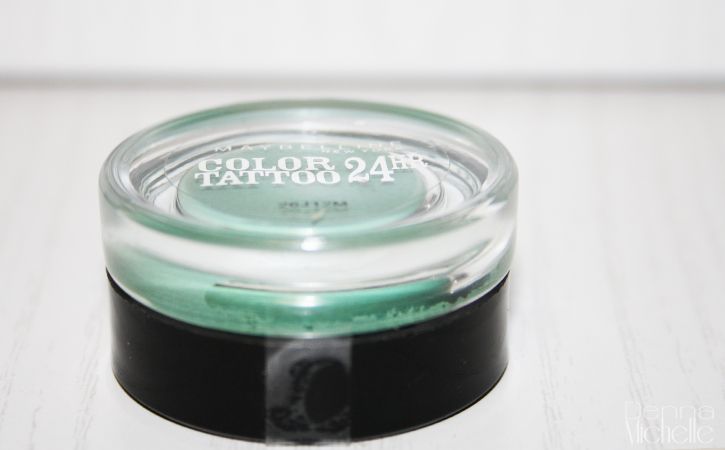 Opening it
When I opened the package I noticed two things. The fact that the black part is the cap and not the glass. I have been photographing and looking at the product while thinking the black was the part that holds the make-up but it is the glass part. The green you see is not just an indication of color but the actually color in the jar. Props for the design! Also the second part that I noticed was when this product is opend it can be closed really good again, just screw it shut again. No need to fear that this product dries, so really good job Maybelline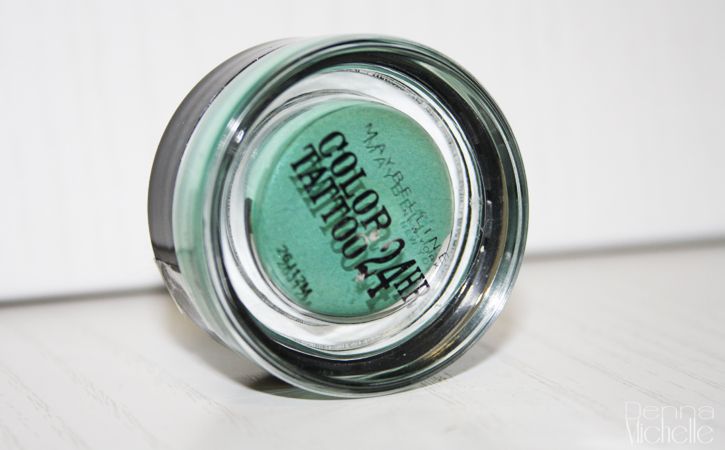 How does it work?
They actually show on the site that this can be applied with a brush but I decided to ask around on forums what was the best way to apply this product and most told me to use my finger. I have to admit I am not a fan of jars for the reason that I always go with my nail in the eye shadow and then I have a load of product under my nails and not on my finger but this jar is wide enough for my finger so no need to dig your nail into it. The pigmentation is amazing! I took a bit of product and well look at those swatches!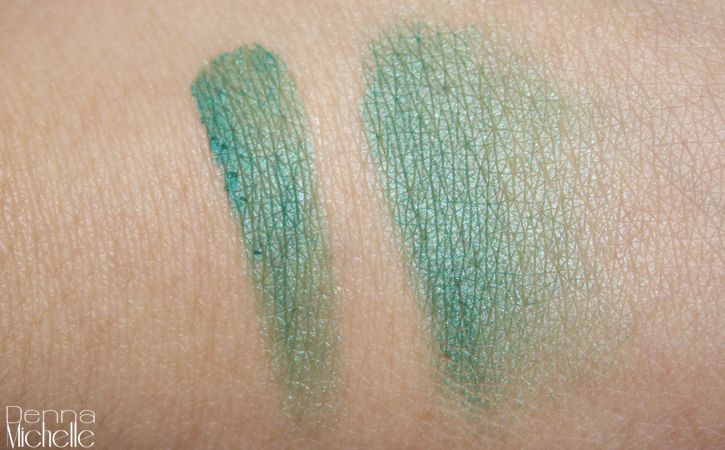 Conclusion
This cream eyeshadow is for the dutch girl round 10 euro, for German girls round 6 euro and Americans pay a whopping 4.99 dollar. Big difference in price depending on where you buy it. I bought it at a discount price in Germany and payed 3 euro's for my jar of Always Green. [PS: How cute is the name] But to be honest I would pay 10 now I have seen the quality. I already have my heart set on some more colors, a beautyfull white shade and brown is something my collection needs. But damn the teal shade in this collection is also screaming my name.
I can see why it is a trend...What do you think?