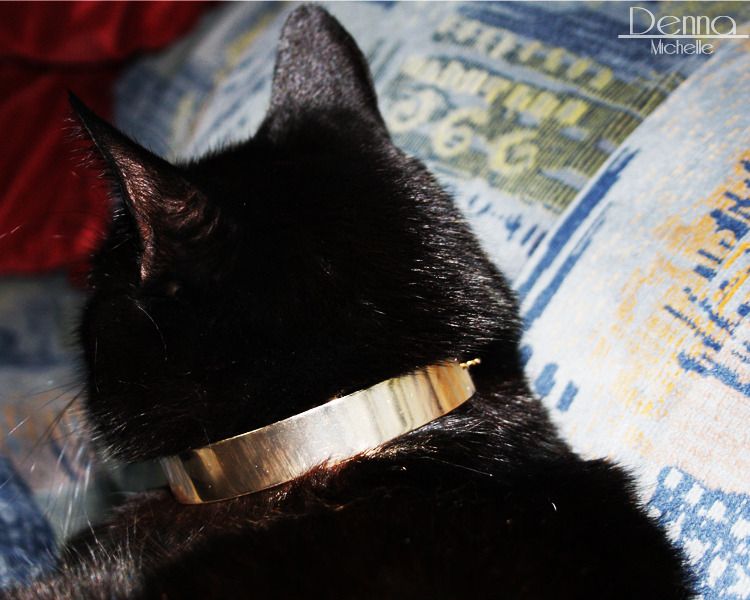 No I am not blogging about a cat collar, this are actually my new cuffs. I got a pair of ebay and decided to snap a few pictures. These only where 
$4.98 for a pair. 
 Read more for more kitten pictures...o yes, and 
of coarse
 normal pictures of my new cuffs!