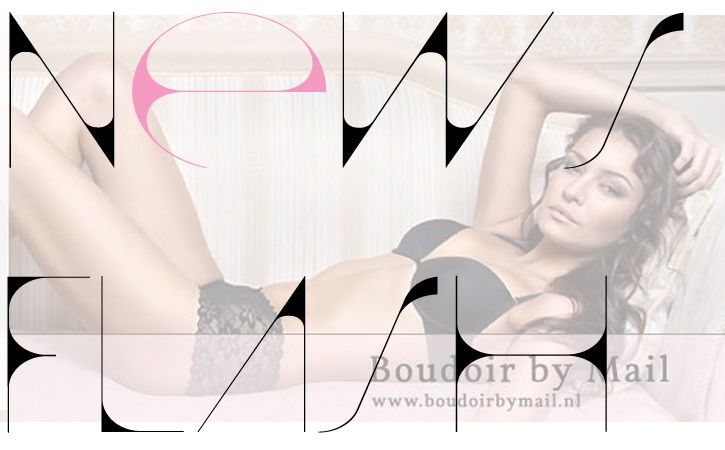 So today I received something really nice in my mailbox, there is going to be a new box for you lovely dutch girls. Beauty boxes have been trending for a while now but this one has a twist...
This box is by
Boudoir by Mail
. This is not your typical beauty box but a box that has a pair of panties. Yes you heard me right a pair of beautiful french-made underwear shall be delivered to your door in a special box. It is a monthly subscription that costs 14.95 euro.
In my eyes this is a decent price for a pair of nice knickers but we have to wait and see how the first box turns out.
At the moment the site http://www.boudoirbymail.nl/ is still work in progress. Starting this month the momment the site goes online and you can order you can use the code "BBM2012" for a 10% discount [use before 26th of december]
But there is more, you can follow

BoudoirbyMail now at twitter to be eligible

to win a perfume.
I am keeping my eyes peeled and I have high hopes. The moment I know more I will keep you updated ofcoarse.