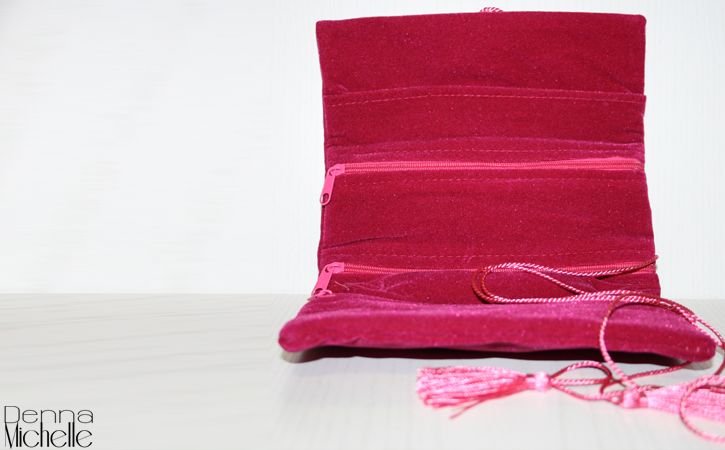 Today I am going to tell you about a concept I have no heard about myself. It is called a jewelry bag and I hear you thinking "She might live under a rock if she never heard of a jewelry bag" I might have.....
So today I am going to share my lovely little treasure.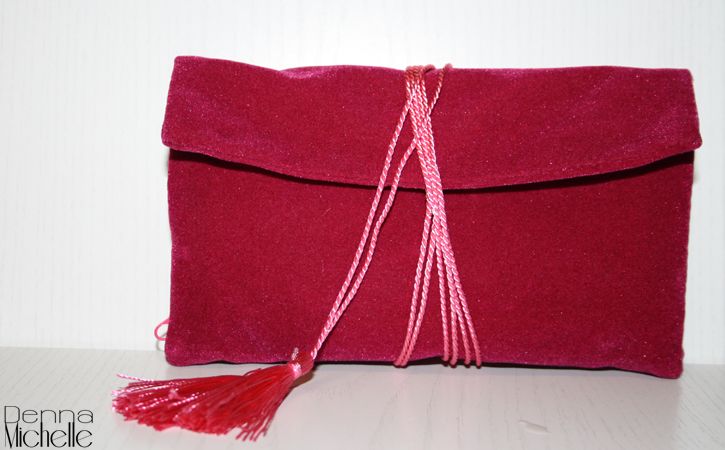 My bag
To be honest this thing needs little explanation and I will just give the facts here and of coarse where you can buy it. So I got this little bag at Lucardi a dutch only store and here is
the direct link to mine
and
the one in blue
. As might see these bags only cost 1.99 euro, so very cheap for a nice sturdy bag or should I say roll since you roll it? Anyways this bag has as you can see one big compartment and three zippers. But lets not forget the best part the fact that you can easy store rings in it. This velvet bag can be rolled to close and you can tie the long cord round it.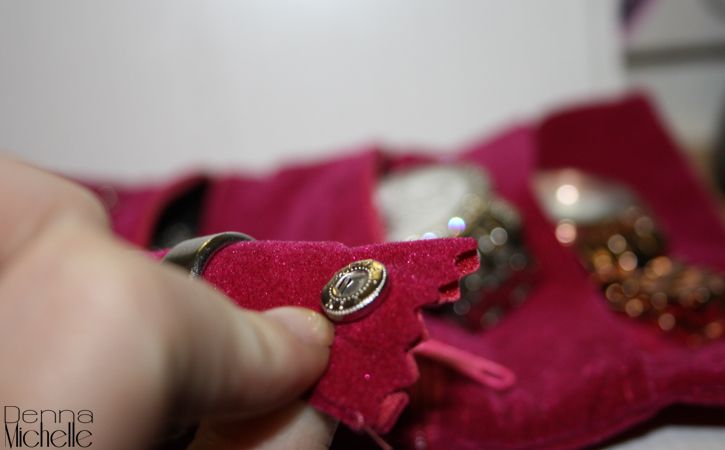 This is perfect to take with me on vacation for a few reasons. To start last year I tossed everything in those plastic ikea boxes. Now picture this, my beautiful jewelry all together moving and scratching each other. Also the fact that somehow the box opened halfway the trip and I lost an earring. Not a good idea. This bag is soft and you can separate your jewelry in different compartments is a big plus, also the velvet is not as harsh to jewelry then a plastic box. Also this can be stored in my handbag with ease. Now I hear my non-dutch followers think "I want one!" But of coarse lucardi does not ship international, where do I get one?
On ebay
of-coarse.
Just search under travel jewelry roll
and I am sure you will find a lot!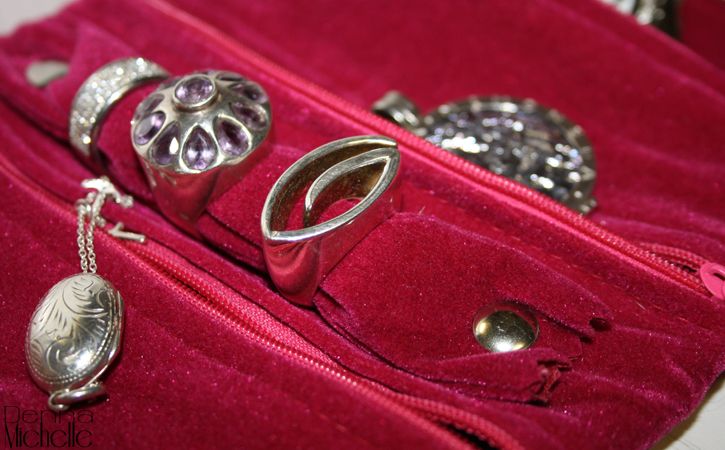 So what do you think?