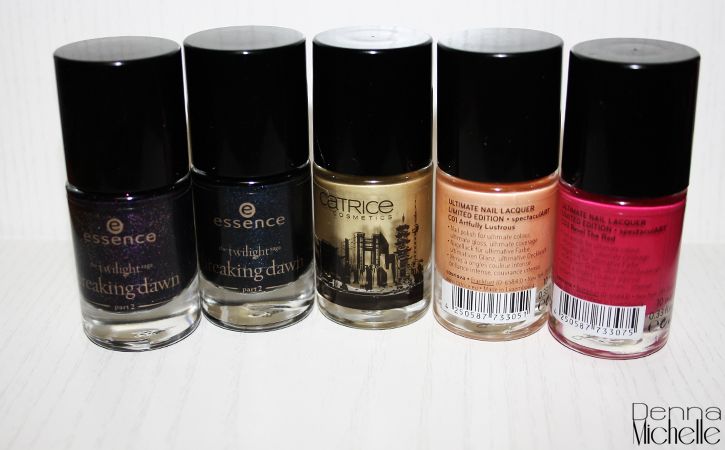 We all have our weaknesses things that make our beautyheart beat faster then intended. It can be products with amazing patterns or things are are unique in its kind, like a double sided lipstick....
So I admit that I have a small problem and I call it "The limited edition itch'' when I know these is a limited edition coming out I have to check it out and even when I do not love it I still need to buy one part of the collection, most of the times I crave for the nail polish or lipstick.
Even when I have almost 100 nailpolishes I still have an itch when I see that one color that one limited edition that would be so perfect for me. Sadly enough most polishes get worn 2 maybe 3 times before I find a new limited that took my heart and I know that I will never be able to finish a bottle of nailpolish...But still when i am standing infront of the display I hear "buy me, buy me!" and who am I to say no?
So tell me lovely readers, what is your weakness? What do you buy when you do not really need?