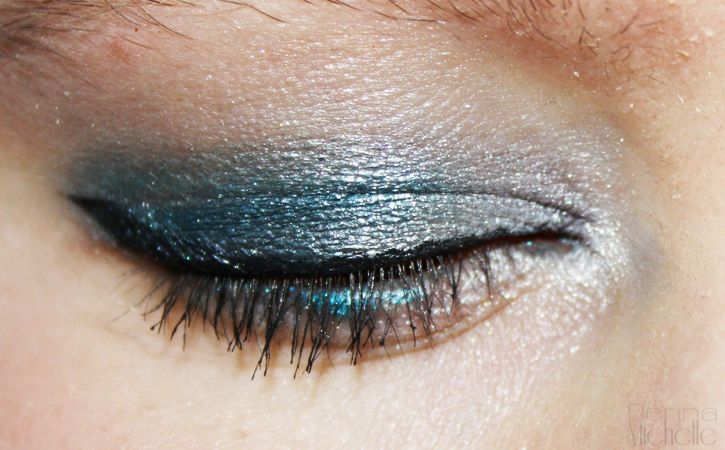 Today I am going to show you my go to look. Whenever I need to go somewhere and I have very little time I just do my routine and run for the hills. Some people might think this is a bit extreme for a daily look but this is how I prefer it. It is easy to do and little room to mess up....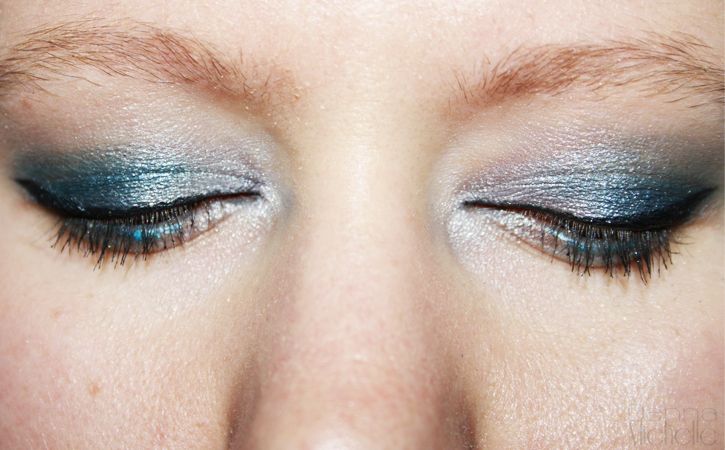 What do you need.
3 shakes of color
White
Eyeliner
Eye pencil in a matching color
Eyeshadow base [optional]
Water [optional to make the white eye shadow wet]
What did I use.
Max eyeshadow quatrio [Dutch Action]
Water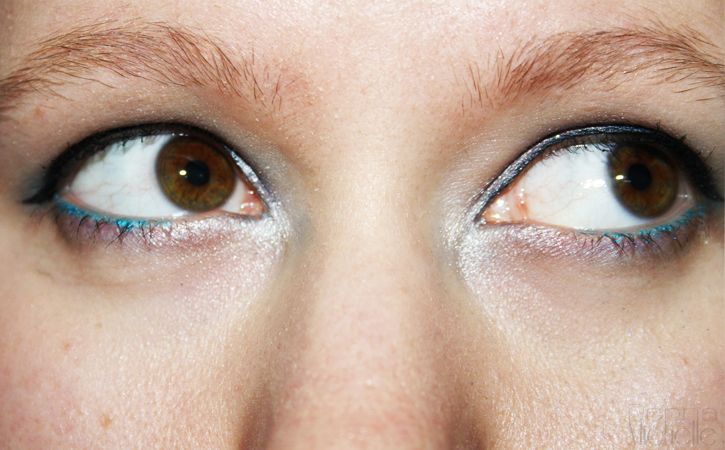 Variation.
This looks is really simple, you just go for the white color in the corner and then 'ombre' your way to the darkest color blending your way in. After that you blend with a bit of white above your eyes.Then a winged liner with your black and on your waterline you add a matching color with the pencil.
You can make this look as bold as you want, I personally prefer to use blue or purple but it also works with brown and black for a more classy look.
So what do you think, to much color or just enough?