As I was playing around with my make-up I wondered blue eyeshadow/eyeliner, yes or no? What do most people think? Whenever I think of blue eyeshadow I think of Mimi Bobeck from Drew Carey Show or a 80 year old grannie who found her old make-up box. But then again the blue eyeshadow and gosh eyeliner kept staring at me from my stash. What if I would wear it and not paint it up to my eyebrows and what if I added a blue wing instead of just a blue blob on my eyes?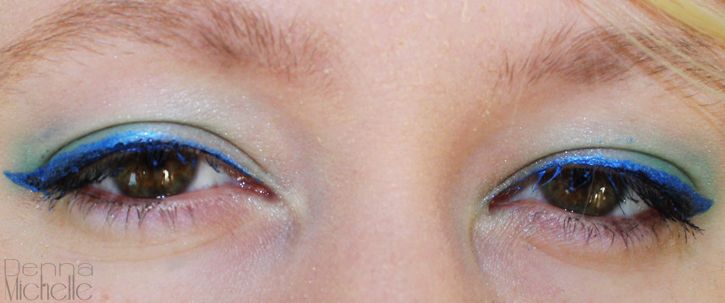 Is the blue liner horrible or strange?
So a blue eyeliner, I have seen it on the runway at an Anna Sui show. Models rocking it avant garde style put together by a brilliant make-up artist.
But what do you think, is it horrible or decent? Would you wear it or toss stones at the soul who would try?
What I can tell you, if you want to try it, gosh has one with amazing pigment but it does smudge a lot. A few blinks and I had eyeliner on the top of my eyes you can see it above both of my eyes how the bright blue left pigment while I had my eyes closed for some time trying to not smudge it and wait for it to dry. Yet after getting it away three times I noticed that it was coming back every time.
Even the tips of my lashes that I added some blue to kept wet and everytime I blinked I had some blue under my eye.

Blue, pink, green, orange
Where do you draw the line or the eyeliner. What colors do you stay away from and what colors do you want to try one day?
What colors do you wear as eye shadow and what colors as eyeliner?
Also do you take in account what color your eyes are?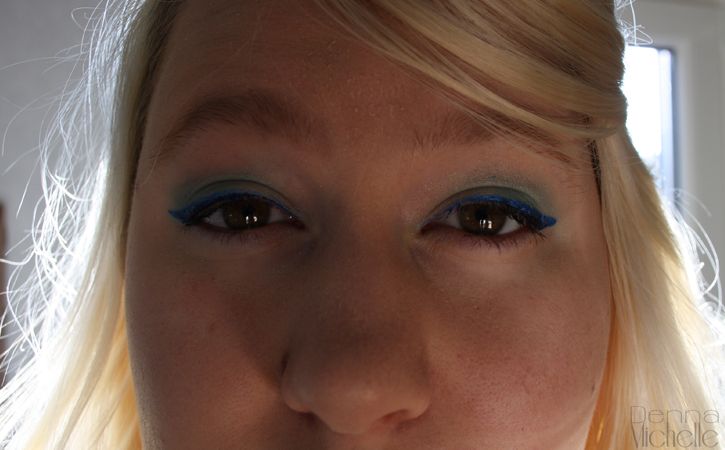 So do tell me what you think?