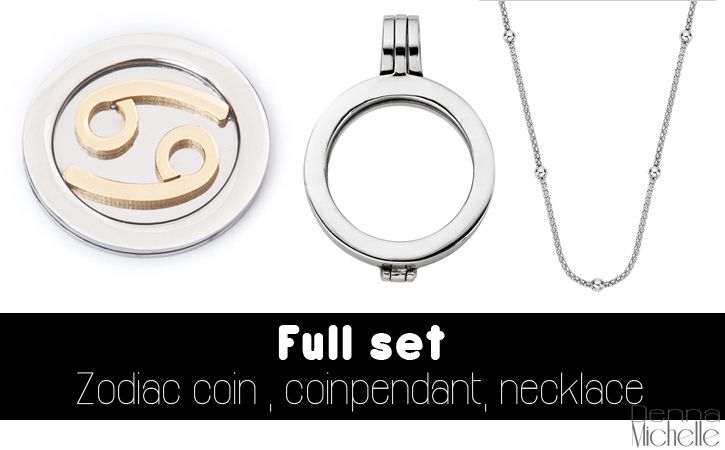 So when my sister asked me what I wanted for Christmas I debated what I really wanted. She noted that how much I loved my coin pendant from Mi Moneda and if I wanted some more coins. I actually wanted a new small coin holder and zodiac coin. While browsing online I found a cheap alternative to the expensive pendant....
The coin holder in the center is currently
on sale at lucardi
, I adore the fact that is is smooth and steel. For only 15 euro I tossed this in my virtual basked and and ordered it. To be correct today it is going to be delivered, so I hope the quality is decent. But yes when you get a pendant you also need a necklace to hang it on, I am debating on getting
this one
, but I am not sure yet.
The coin itself is from Mi Moneda in my
zodica sign
. The coin itself is the most expensive thing of the set. But I think it is worth the price 22.50 euro. Also I was debating a few coins from
Quoins
I love there precious collection.
So what are you asking for this Christmas?