I know a lot of people write press Sunday or publish every press information that strikes there mailbox. I personally do not prefer to do that. I want to show you what I like and what the highlights are. You do not need to read the same article over and over again on every blog. So I am introducing to DennaMichelle News Flash! I collect what I think is interesting and I will show you....In a flash!
And I will also include a blog that I came across that I think deserves a spotlight.
Today we have, Zara, Essence, L'Oreal, Trekpleister and Dat Gekke Meisje
Zara:
Zara
has a new look-book out that you can check
Here
. There where actually three items that really spoke to me. The military coat, the dark red jeans and the wool vest. I thin kthe coat is perfect for spring and winter. I love the buttons and the combination of black and gold.
The red jeans are perfect very every wardrobe and style. You can dress these up with a blazer and some heels but they would also look very lovely with a shirt and some sneakers.
My last pick was a vest in white. Normally I do not go for knit or white but I love the different patterns that the vest showcases and the shape of the back.
So you can check the look-book
here
and get inspired.
Essence:
For December Essence is coming out with the Fantasia collection. Most of you have seen all the items already on different blogs but I wanted to show you what I love about the collection.
I have three items that wiggled there way into my wishlist. Starting with the eye shadows for 1.99 euro a piece you can get a bright bold color, and I admit with my hazel eyes purple really pops or you can go clean and nude. Both look beauty full and I can not wait to see how pigmented they are.
Then we have a highlighter with a cute design. I am on the fence about this one because I love the print yet it is border-lining childish. But I do love it! I want to know if the bright pink is overspray or not, if it is not it would be the perfect make-up that I want to own. For 2.99 euro I am sure going to pick this one up.
So be on the look out in December for the Fantasia limited edition.
Trekpleister [For the Dutch readers only]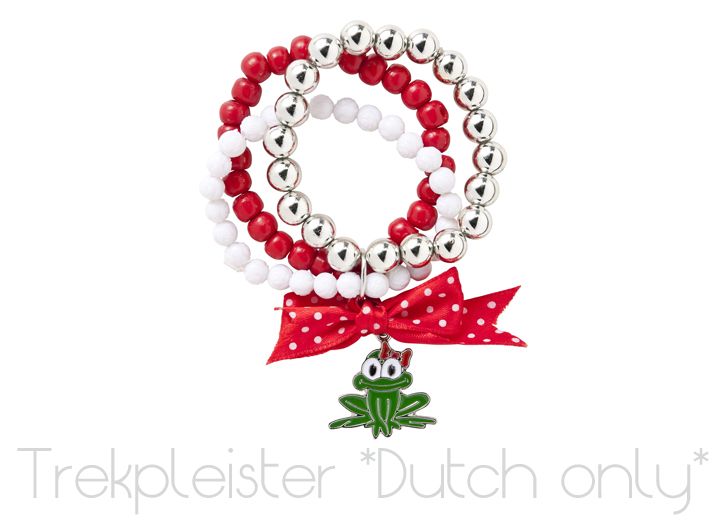 Trekpleister is one of these stores that are only in Holland. Sadly enough they are not close to my house and I need to take a trip to go there. I wanted to write about this and get the word out to the people who live close to a Trekpleister drugstore. Starting the 13 November you can buy the above bracelet. And I hear you thinking "Why should I buy a silly bracelet" Because it is for a good cause, you will support Stichting Opkikker that helps families that have a child that is sick for a longer time and gives children one great day. And this is a cause that really hits me because I volunteered last summer by a similar organization and it really means something for the children. So buy this bracelet for only 3.99 and support the cause.
L'Oreal:
This is actually the dutch screenshot that I took but everybody can join. You can
send via Facebook
kisses towards people who really deserve it. Cute idea and it spreads happiness.
Blog spotlight: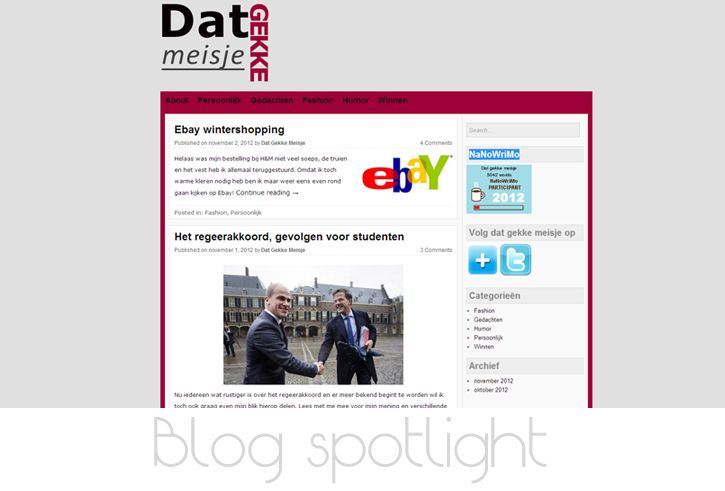 This is a dutch blog but for my international readers we have google translate. This is a blog I started following recently after seeing the lovely blogger in my comments. I love reading comments on my blog and I always check out if my readers also have a blog. [By clicking there name, please do not spam links]
So I came across this dutch blog and fell in love with the concept. Like my own she does not only blog about one thing. But the thing that I like the most is the way she writes. I enjoy reading every article and it gives an idea about the person behind the blog. Do check her out!
So first one, what do you think?