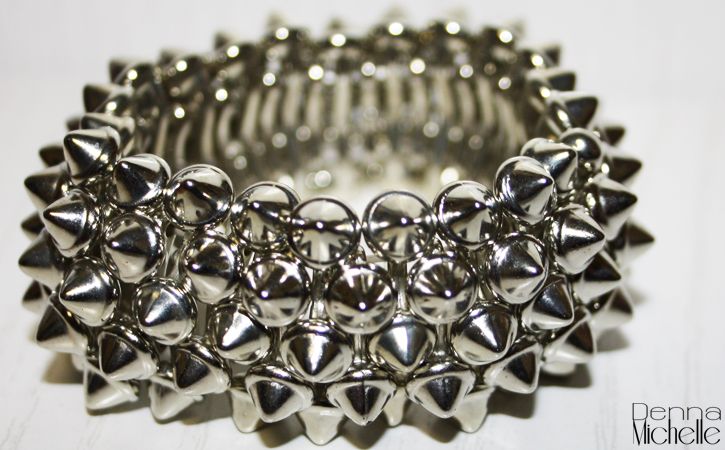 So I admit that I am very attracted to everything that has studs. So when I was browsing ebay I found
this
they had silver and bronze, now I dislike bronze so I went for silver...
Also a warning, this post is a tad picture heavy...
Cheap cheap cheap but quality
Ebay is a place that is perfect for jewelry that are more 'trend' appropriate. I will never pay a lot of money for something that I will wear a few times but do love. Same with this bracelet, it will get minimal wear but when I wear it I will love it. For 1.65 euro you can not go wrong. Note that you can find a lot of these bracelets with keywords like 'spike' 'rivet' 'bracelet' 'stud'
Now I admit that the quality is better then I expected. Sadly enough it is not that heavy, it feels really light. For some a good point others like there jewelry more heavy. I must say that it feel sturdy enough for a lot of wear.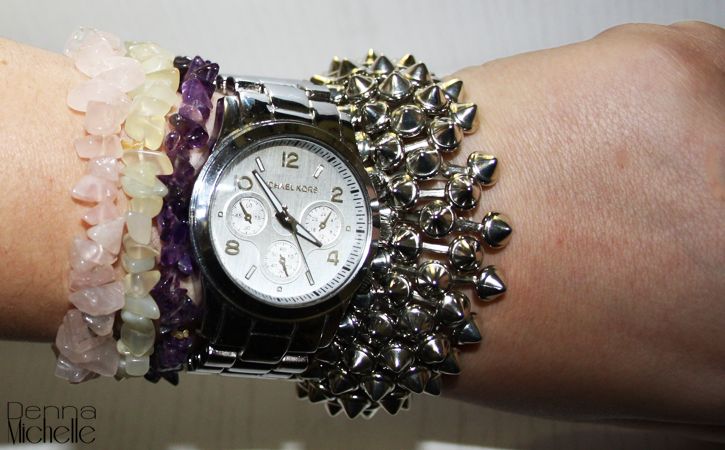 How to pair it
I think these kind of bracelets are perfect arm parties, they add a little spoof to a normal plain party. I ofcoarse picked the silver one because it would match perfect with my silver watch, I am still on the lookout for this bracelet in gold or rose gold.
So what do you think?
x Denna