I have to admit I was so pissed that I missed Big City Life the first time. I loved the nail polish bottles but didn't buy any. When 2.0 came out I need to get myself one of those pretty bottles. One shade really spoke to me and that was Shanghai.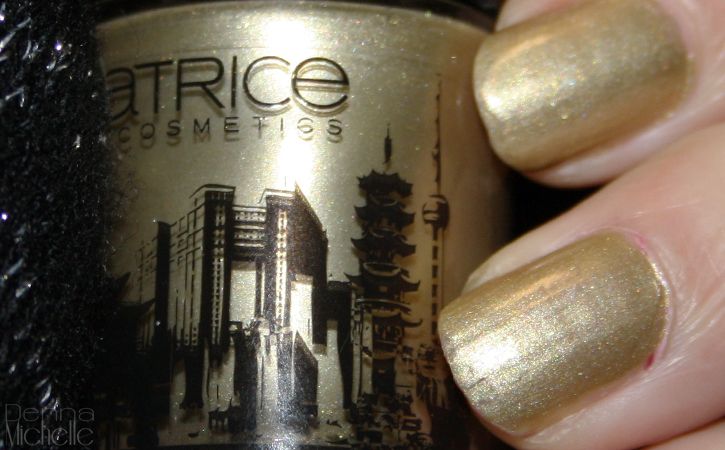 Vibrant. Mysterious. Full of extremes. This is where the young fashion scene and trendsetters meet to spread their unique, unmistakable style around the world

.
I can not really say that this shade is vibrant but it is stunning in my book. I love the glittery toned down gold look of this polish.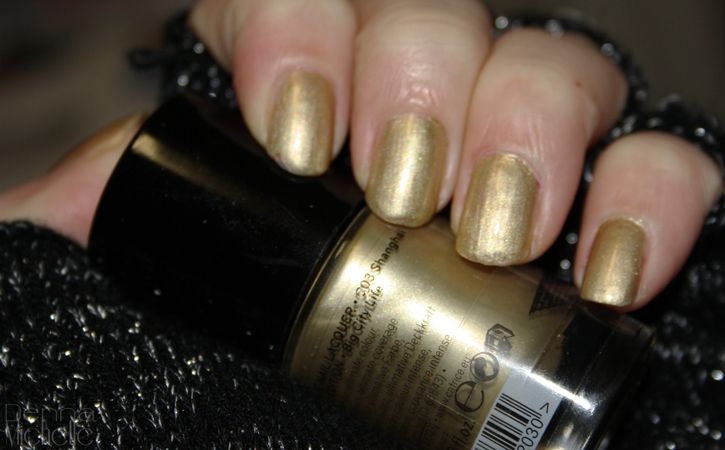 And you actually only need one layer for good coverage. I added two for good measure but it was not needed.
So do you own any shade of big city life?