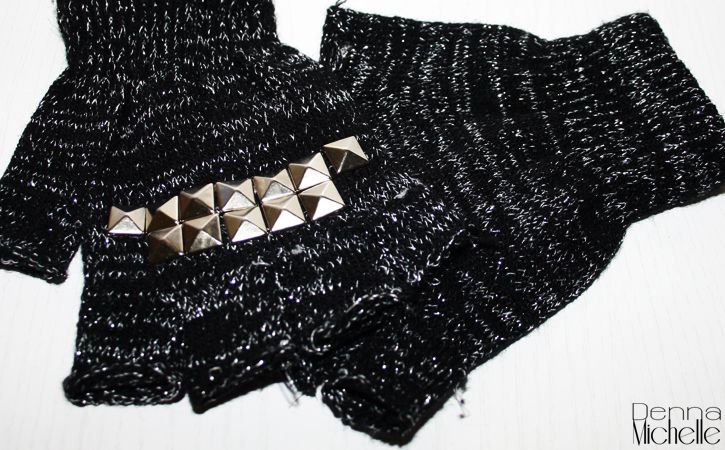 I admit I hate the cold, I hate snow and I have freezing hands. Now when it starts cooling down I wear finger less gloves and when it starts to snow I switch to leather gloves. But last year I lost my finger less gloves so it was time for a new pair, but I do not like the simple kind.
So as might have seen I just added some studs to my gloves, these where 1 euro gloves and some leftover studs. I aligned them to be on the knuckle for the 'cool' look.
Actually you can do this to every winter gear, I think you could really add a nice studded pattern on a wool beanie or a plain scarf.