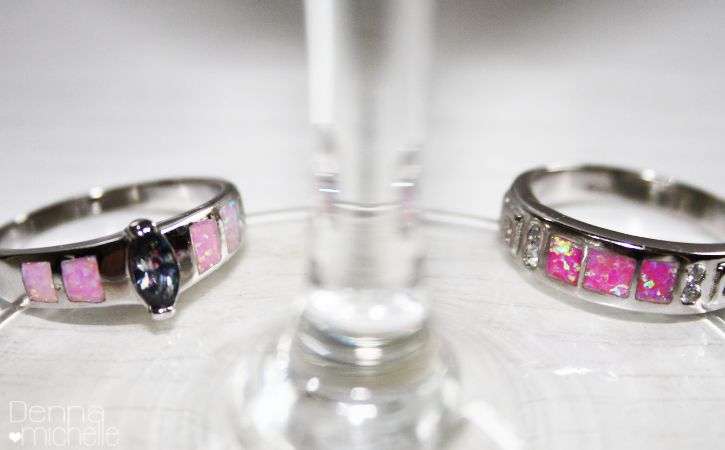 So I buy my own. Well not a diamond ring but a nice ring actually make that two. Recently I came across the joy of bidding on ebay. Normally I go for the "I see I buy I have" route but I decided to have some fun and start bidding on stuff I liked but could live without. I came across the seller
cutepanda11
and that is where this
fairy tale
starts.
Once upon a bid
Bidding on ebay is a game, it is strategic and it takes three things. A great mind, luck and some money. Now I had the money and the mind but the luck was lacking for a bit. So I decided to make my own luck and bid on
at least
7 rings, in the end I won 2 for a
dazzling
price. The popular rings went for
at least
10 dollar and at times reached 15 dollars. But that was not a price I was willing to pay, I wanted a cheap
bargain
and in the end that is what I got. I watched what types where popular and what types had lowers bids. I saw a few that had 0 bids and only required 0.99 to start. I decided to bid 3.00 dollar max on them. In the end I won two both 2.31 dollar. One had three bids and the other six. Many people had tried to snipe but my 3 dollar max put in the win for me.
So what did I win.
I went for rings that would flatter other rings and that I could stack. The one above has a stone called rainbow topaz and it is sort of dark purple with a rainbow of colors as the name implies. Next to it is pink opal or as some people call it angel skin opal. The one without stones has pink fire opal, I believe both rings complement
each other
. The add said that the rings are silver now I a few little tricks to check this It was stamped with the number for silver. I smelled it [yes I really did that] and it
didn't
smell like cheap costume rings. [they have a very distinct smell, these rings where scentless] and last but not least after a full day of wear they did not turn my finger green. So I admit these rings are a great deal.
A few last notes.
The rings came in a little plastic bag that was protected by a bubble envelope.

The seller has many rings but also pendants.

If your going to buy, check out the ring size so you get the correct one.

The glass I am modeling with was broken soon after [expensive glass + me = horror]

I am going to buy a few more cause they make perfect little gifts.