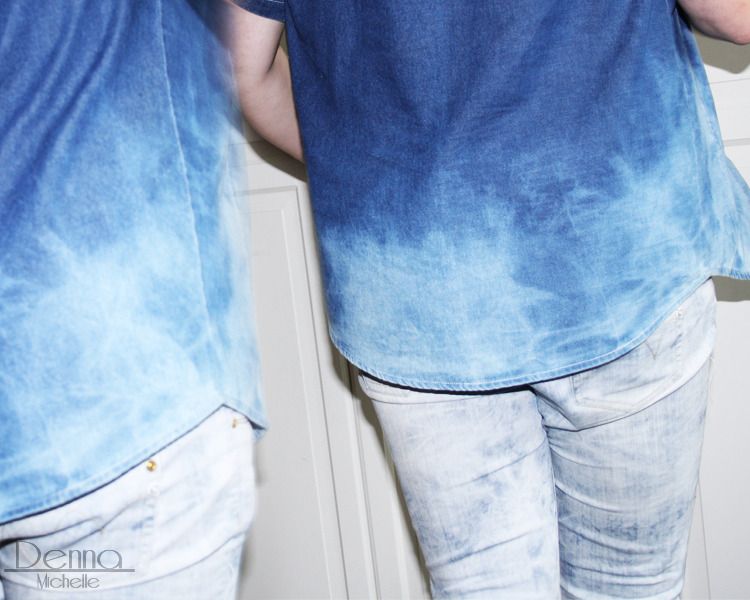 So today I want to share my vest [and prehaps jeans that my butt does not fill out] It started as a dark jeans vest and I bleached the bottom. It was very easy...want to know how?
As you can see it is bleached in a round pattern. I got a few tips because this is very easy to do.
Fill two buckets one with bleach mixed with water and one with water
Close all the buttons and dip the vest toward the highest place you want the bleach and let it rest for a bit.
Then shift the blouse upwards a bit towards the place you want the lighter parts
Now you see the splotches I have? For that effect you have to bundle and shift while laying it in the bleach.
Then what you like the shade it became? Wash with cold water and let dry.
Really easy and cute to do.
It looks really cute on a casual day outfit.