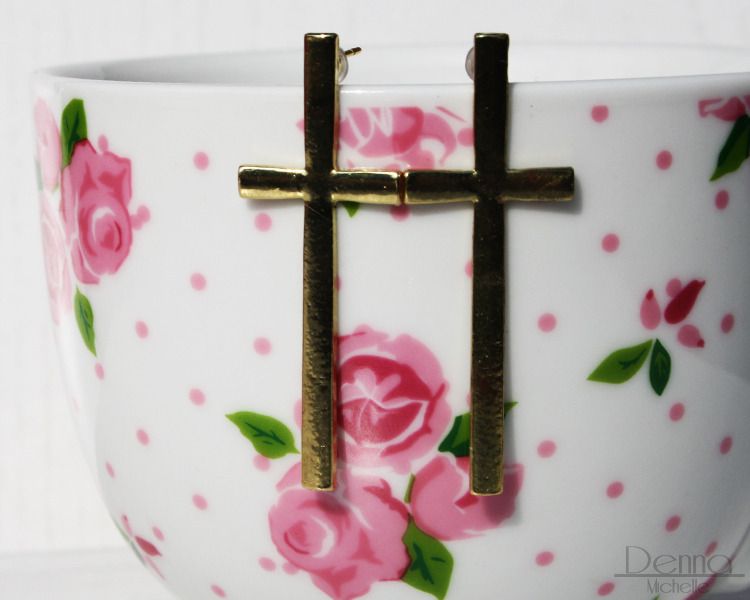 Again with your ebay? Yes I have to admit that I have a slight problem but I feel a lot of people like to see how ebay jewelry looks in real life. And here it is! Read more for more pictures...
Some notes.
These earrings where 0.99 dollar so they cost nothing. It is so little money for a cute trend statement item. If you want to find it on ebay you need the words "cross, golden, earrings" and I am sure you will find it. Have trouble finding it? Leave a comment and I will help you find a seller that currently has stock.
I had some trouble with these earrings cause my first pair came broken, the ear studs where bent and there was no way to bend them back without breaking. But the seller fixed it greatly.
Cross earrings?
Some followers might remember that I already have a pair of cross earrings from fossil. You can
check them out here
. There is a difference of coarse, these are smaller and not so long. But for the price you get a nice pair of earrings.
Love them, hate them, what do you think?