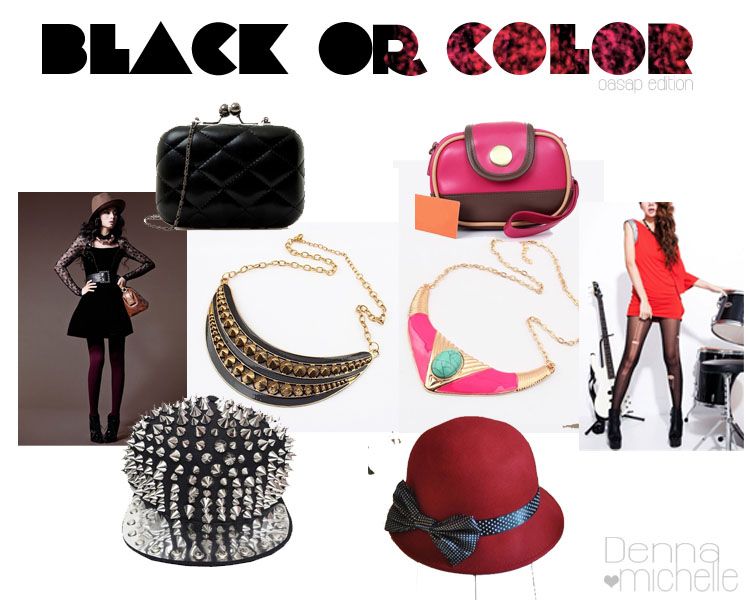 I made two outfit one is a subtle black and the other bright pink and red [clashing but lovely items] Read more for the prices and the break down of items.
So two outfits as said before, do tell me what is your favorite outfit/ item. Also what do you go for in real life? Do you prefer black or a pop of color.
Black:
Box clutch
Lacy sleeve dress
Black with gold studs, necklace/Bib
Spiked cap
Pink and Red
Bag
Bright red dress
Pink with teal gem necklace
Vintage bow hat
My favorite items of the whole pack is the black cap with spikes and the black clutch. I would accually mix and match the black outfit with some bright accents to be honest. What would you pick?