So some time ago I had to go to DM for some shampoo and yes I hear you thinking. One blog post about one shampoo is a tad to much. But I have to share this shampoo because I think it is amazing! I have horrible experiences with volume shampoos from different brands. Why I like this? Read more!
The package.
Balea is know to be cheap and the package also semi-reflects that. It is a simple bottle but I love the fact that they added a bright colored lid that fits the smell. Some shampoos from Balea come in a tube but they are horrible to empty and not easy in use use. Also I love the fact that they pictured the cherries on the package, it looks cute.
Using it.
So I used this shampoo a few times before typing this review. The first thing is ofcoarse the smell. Holly Cherries! I love this smell when in use. It is a strong cherry smell that lingers even after use. But smell is not everything of coarse. Most of the times volume shampoo makes my hair dry and like straw. This shampoo does not do that, it makes your hair soft and clean with a bit of volume. I can't say that it gives a lot of volume but you can see the difference. I tried it with different conditioners and without conditioner but every time I got the same great result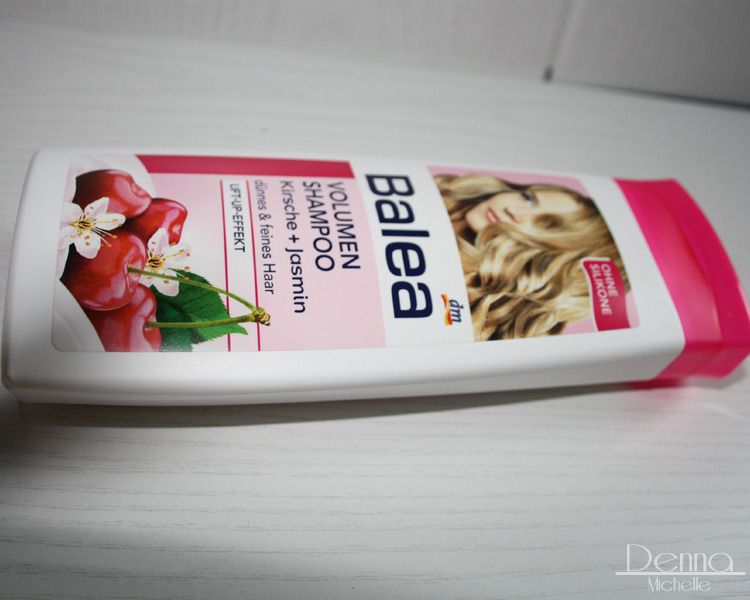 What do I think
For a shampoo under a euro I think this is amazing.
Do not like cherries? There are many more shampoos from Balea so I say Give it a shot!
What are your experiences with Balea shampoos?