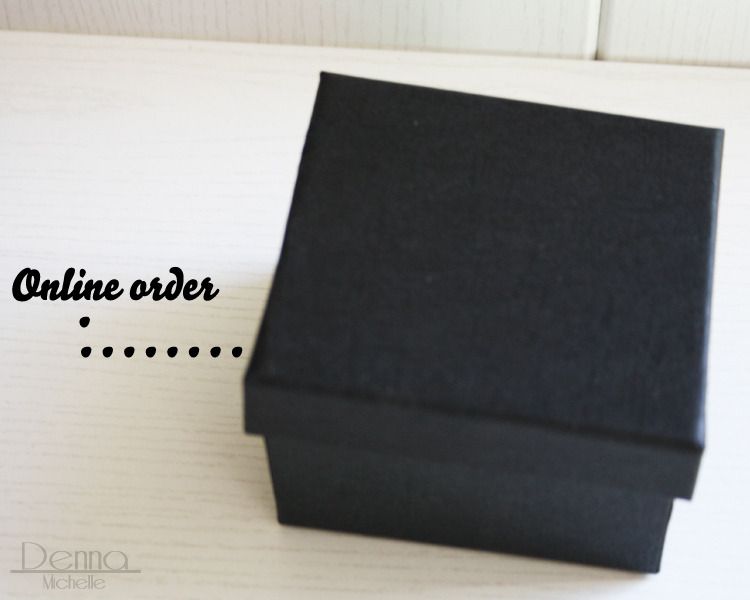 Yes, I got a shopping addiction. I love shopping online and the mailman knows my name already. Want to see what I got in this pretty black box?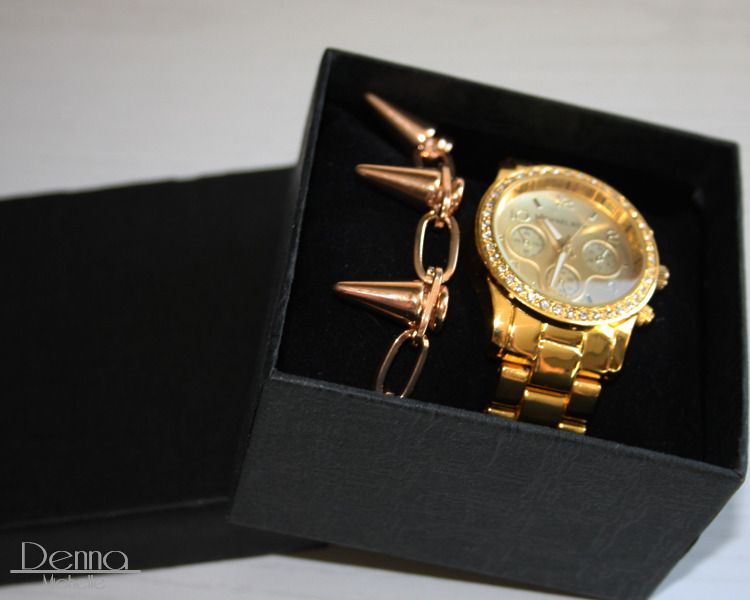 Hello bracelet and watch! And does anybody see a pattern that my last few jewelry buys where gold? The watch came with the box and the bracelet came in an envelope.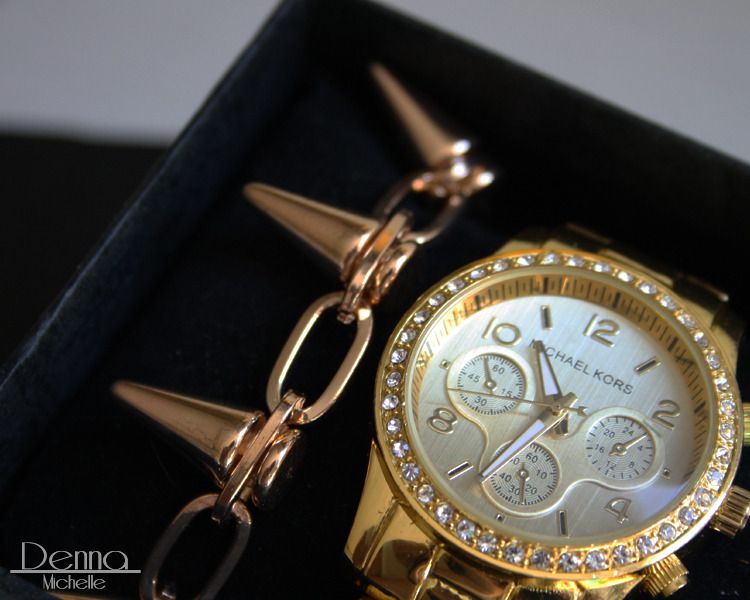 So the bracelet was a let down. I expected it to be gold tone but it is more rose colored. I love the shape of the bracelet and the little ball hanging on the chain, it can really 'rock-up' an outfit. But then again the quality is not that great. It is really lightweight and the lock is not that sturdy.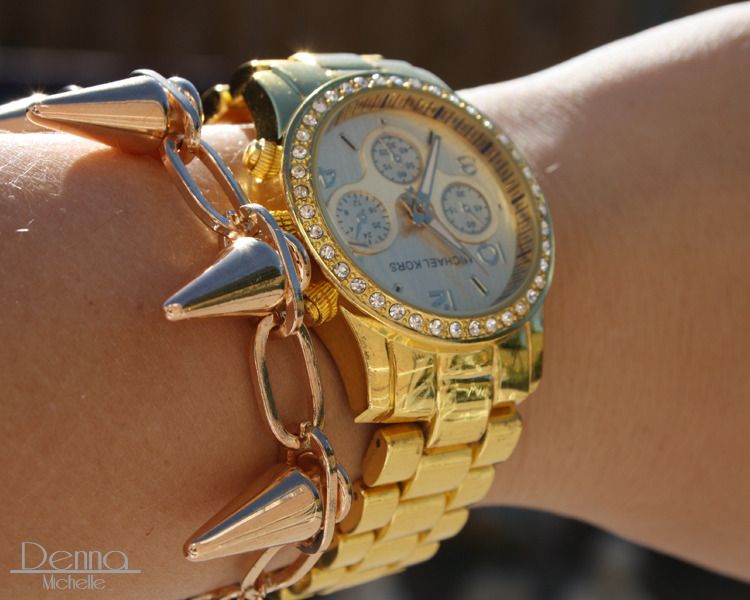 All in all I love this combination so I will need to find a sweet gold watch and a heavyweight gold bracelet.