I am a big fan of above the knuckle rings. While one day I was digging round my old jewelry boxes I found a few rings that where very old, a year of 20 at least. It is actually a fun story because these are the same rings I wore when I was a little kid. Read more....
Above the knuckle rings.
If you look closely you can see that three are broken and the middle one is still in one piece. This is because as a kid I used to break the rings somehow but my mom never had the heart to toss them. So these rings are a perfect eye catcher and people will ask "you where did you get them?" what is more fun then to say "I had these my whole life." But you might think that above the knuckle rings are nothing for you and are a pain in the ass. Then there is always the option to wear a...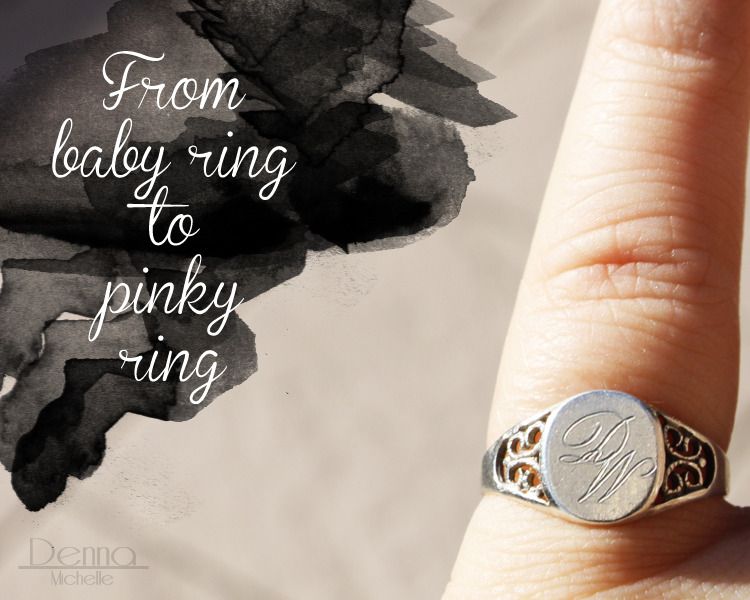 Pinky ring and other options.
If your like me and you where 'blessed' as a child with fatty fingers you might be able to fit the ring on your pinky. But there are always more options, you can inform on getting them bigger at a jeweler. Or perhaps take a leaf out of Frodos book? You can always hang your one ring on a chain or perhaps a lot of rings so make a beauty full cluster of rings.
So for all you moms.
Invest in nice jewelry for your kids when they are young. When I was a kid I had a lot of rings as I showed but also tiny bracelets with my name engraved and pendants.
Do you still have jewelry from when you where young?