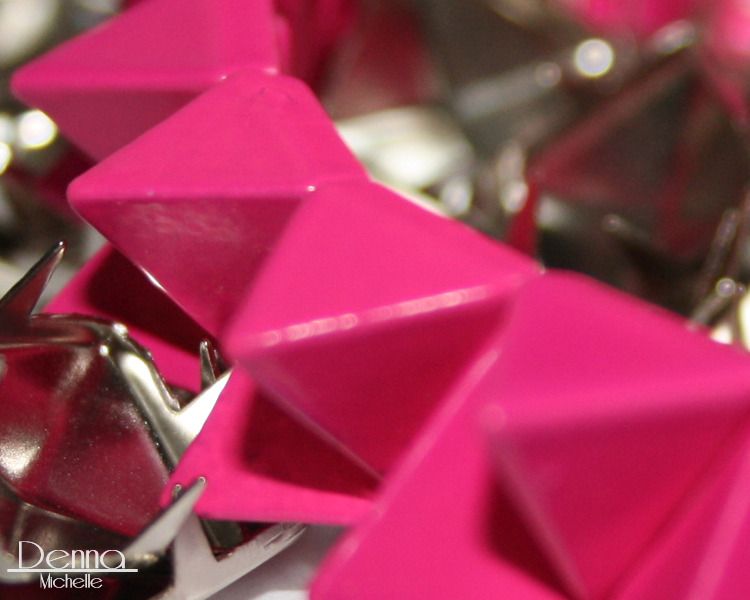 The neon trend is going and going, and I decided that my little jewelry collection needed some neon. In my
recent wishlis
t I mentioned how I love
Neon and Spikes
and somebody with a good eye might have seen that I showed the same bracelet twice. And I got that lovely bracelet from
Oasap
So yes I debated if I should get
orange, pink or yellow
. While I was leaning towards yellow I still broke down for pink.
NEON
pink. I am firm believer that bright pink looks amazing with black so said a done. I ordered this bracelet for 12 dollar what I think is an amazing price for a sturdy bracelet.
So I stretched this bracelet a few times and I have to admit, it is sturdy and will not break easy. The color is great, I have not found any spots where there is no color. I like it!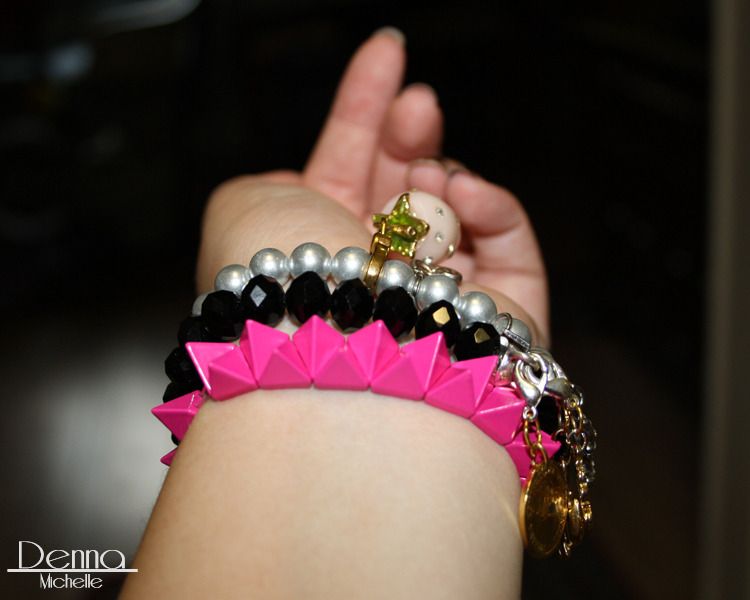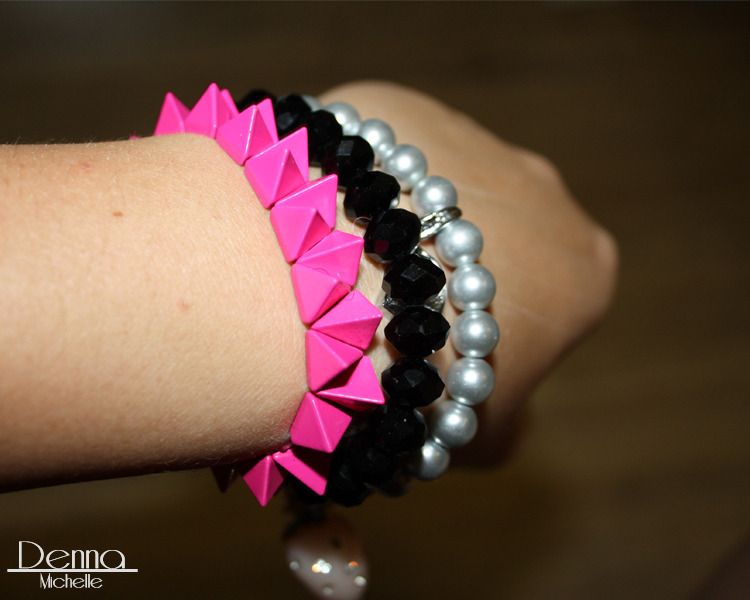 So I decided to pair it with two bracelets. The black one was what I got free from a make-up store and the silver is from
Zinzi
that I got for free a few years ago when buying some products. So yeah I layered these three bracelets and they give of a playful feel to a classy outfit.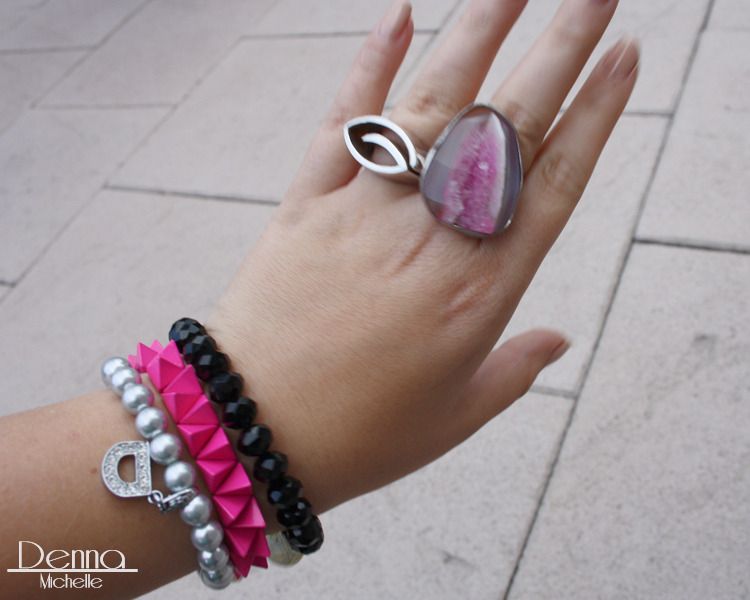 So to conclude, it is a nice decent priced bracelet that looks cute with other bracelets. If you want your own armcandy you can get yours
here
for 12 dollar and free shipping.
What is your neon must have?