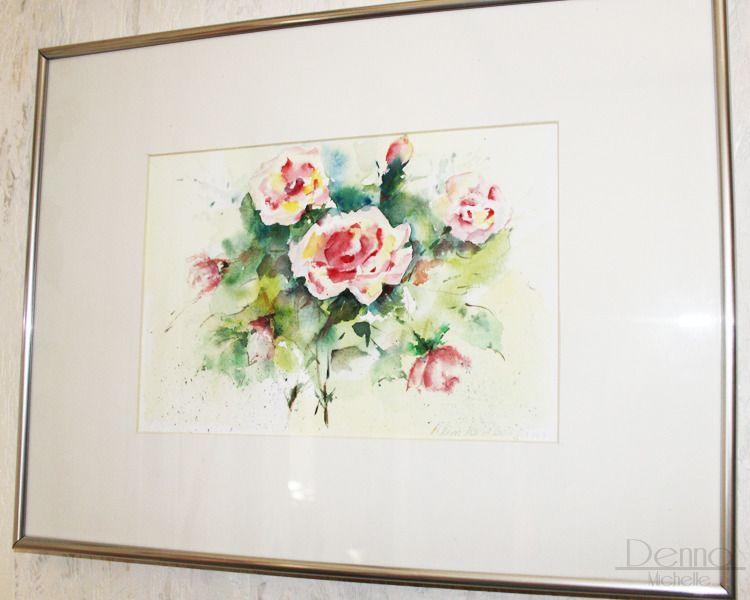 Most of the art hanging in my little office is made by me but there is one piece that I bought. It is the above painting. I got it from an artist in Germany when I was on vacation. She had a whole collection of painted flowers and I fell in love with with pink roses. Last year when I was on vacation a guy pushes a pink rose in my hands with a smile. I decided that the above painting needed a sister. Read more for the DIY
This was a very easy DIY, I pressed the flower in a magazine and I took of some petals to shatter round later. Most of the leafs are still on the flower but some I layed down down myself.
The flower is put in a frame and pressed down hard.
So what do you think? Have you ever pressed a flower before?