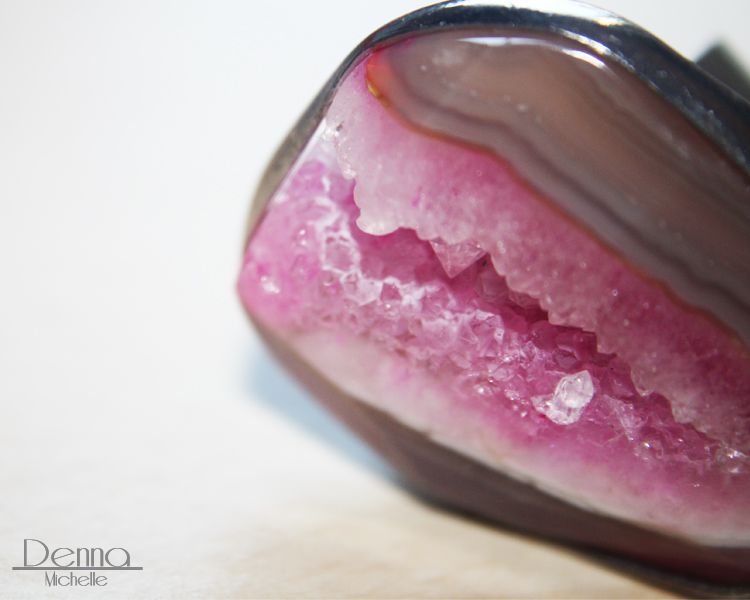 My vacation this year was disappointing if I look back on my shopping. I set out for a nice watch and maybe some cute necklaces and bracelets. I even took a long ride to France to shop there but nothing caught my eye. Annoyed one day we left to a market and soon my eye fell on a little booth with all kind of jewelry. I knew I wanted something! I went and picked.....
Now I have to admit that I love shopping in Germany but not the place where I went on vacation. Lot of elderly people and the shops reflected that. So I was super excited to find that little booth with all kind of flashy jewelry. I was surprised that nobody was shopping there the moment I went to pick out my ring. I didn't have my camera with me that day or I would have snapped some nice shots of all different stones.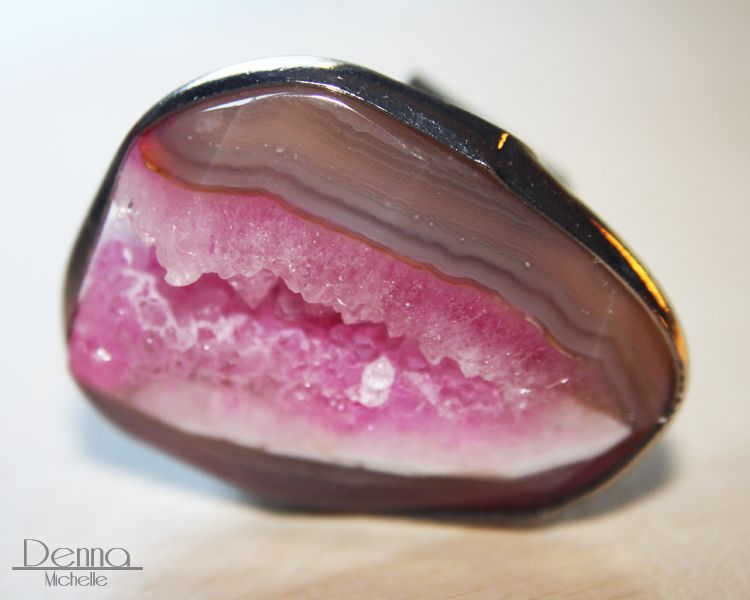 So after a while I decided on this little pink,white and purple number. The guy mentioned it is an amethyst I have no idea if I should believe him. But I have to mention that it is a real stone [I tested it] and it looks amazing in real life.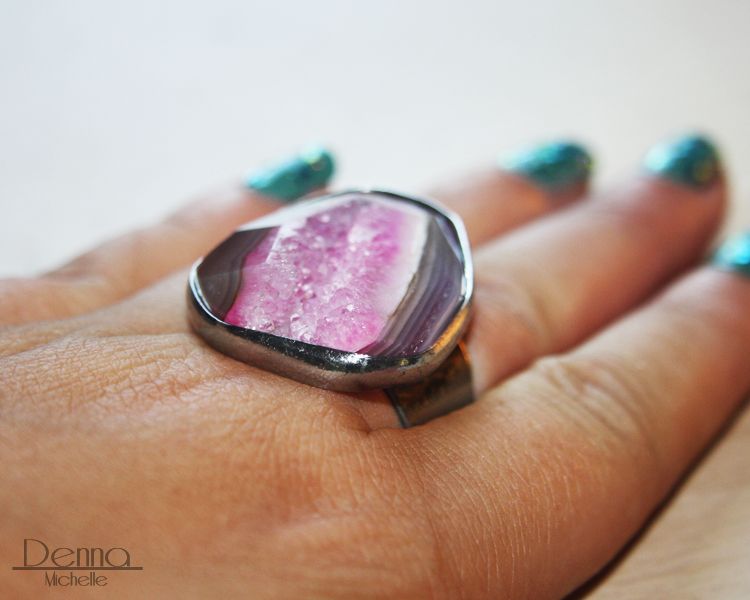 The ring itself is rather cheap and gives of green on my finger. But it is nothing a nice layer of clear polish can't solve.
Now the guy was selling these rings for 12 euro a piece and to be honest I would have payed that, these are so worth it! But when I was trying on the ring he mentioned casually "For a girl like you every ring is 9 euro" So that made me feel special especially when the girl before me bought one for 12 euro.
Now I know that this is a ring that you love or hate. I love big rings but most people think they are a pain in the neck. Now tell me....do you like it?