Catrice Catrice Catrice polishes, I got a lot but no gold. So when I saw the new polish named Oh my goldness I sprinted toward the nearest drug store. Snatching up the polish I was eager to put it on my nails. Now I have to admit I saw the negative responses from different bloggers about this polish but I decided to try it myself. Read more to see what I think.
That looks pretty yes? And I do not mean my rings but the polish. It really looks expensive and when the light hits it it looks divine. But not all that glitters is gold. This polish is hell to put on, layer and layer I build it up to get a good coverage. It somehow had the strange effect that it cover good on the top and bottom but not in between. Now from a small distance it looks lovely but I zoomed in for your pleasure.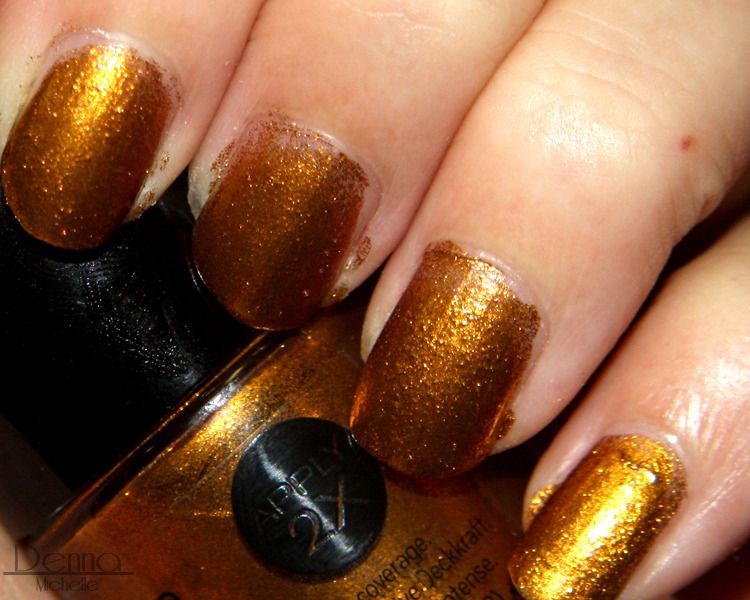 I have no idea how the little bubbles? came on it. When I run my finger over it it feels smooth but in a close up it looks really messy.
To Conclude:
It is a lovely polish and I have yet to find a similar shade from a different brand. It might be hell to put on but the effect from a small distance looks good. It is cheap but not worth the price. It is not what I am used to from catrice and I hope they edit the formula.