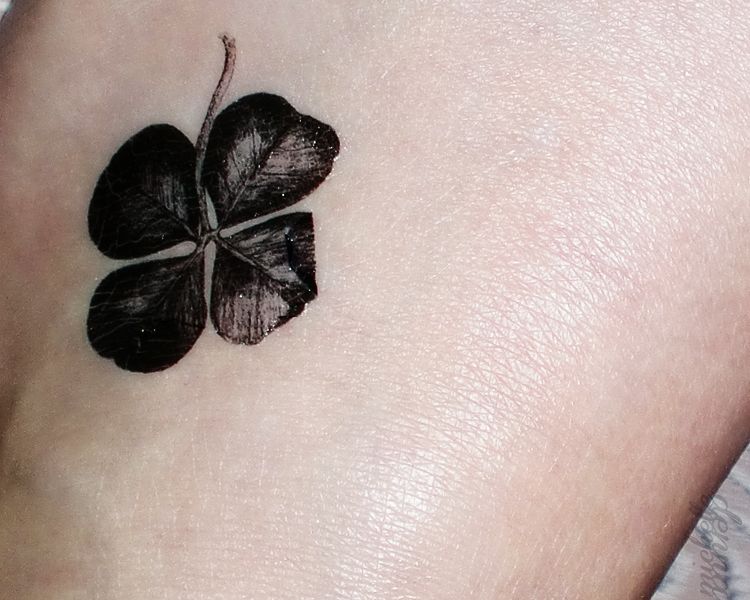 I wrote a while ago about
fake tattoo
s and now I have pictures of the tattoo applied with my opinion about them, I also filmed how to apply them. So read more!
So I am first to admit I am not fond of people who scream "looooook at my tattoo" and then turn out to have a fake one. But I do think as art form they are amazing and nice for a vacation or for fun. Just do not tell people it is real and brag about it. Also I have to give props to fake tattoos for packaging, they came in a big white envelope with inside a pink envelope [I showed it in some pictures] to protect the tattoo.
Also if you are debating a real one but not sure about it, you can first try a fake one! Some information from the
site
are
Fake Tattoos is a Swedish company but we deliver on a regular basis to the whole world.
Even when they are sweden based they do have an English site, I had some email contact with them and they speak perfect English and are fast with there responses. Also props for being very helpful and friendly. Also have you seen the pricing? Very cheap, Especially for the quality you get.
All temporary tattoos are safe, non-toxic & hypoallergenic.





Fake Tattoos uses only SAFE & NON-TOXIC colorants and a time-proven manufacturing process that ensures our products meet or exceed all applicable U.S. and international regulatory requirements.





All Fake Tattoos temporary tattoos meet or exceed safety standards for toys and cosmetic products
I get allergic reactions from certain eyeliners and mascaras so I am always scared to test out something on my skin that stays on more then 24 hours. I am currently rocking the clover for a week and had no problem or irritation.
Our temporary tattoos lasts 2-5 days but sometimes even up to 14 days depending on where you place the tattoo and on how careful you are.
Avoid placing the tattoo on places on the body that has a lot of hair. On the places where the skin moves a lot the tattoo will crack so avoid this as well. If you have dry skin the tattoo will last longer.
So after a week mine is slightly cracked because the skin moves a lot where I placed this. But it sure lasts long. One warning, I noticed when you wear leather shoes [without socks] for a whole day on the tattoo it can stick on it and transfer slightly to the shoe. But then again they warn for placement. But after a week of beating, sneaker and warm weather it stays perfect in place and better then all other temporary tattoos I tried.
Now i also made a small clip that shows how easy to apply this is. I am normally very bad at applying things and fail at every first try. I read the instructions and gave it my first try. It is easy to apply and took only a bit over a minute.
What do you think?
I am saving the wing for my vacation, I am debating on my neck or lower back.