Dear readers, today I got an question for you....what do you prefer Bikini's or Bathing suits? Also what kind do you prefer?
Yesterday I went to H&M and was lucky to find a buy two get one free sale, I grabbed two tops and one bottom. The tops fit perfect yet I prefer a bathing suit for swimming, these bikinis are for under shirts with a open back or see trough tops. I prefer my very cheap swimsuit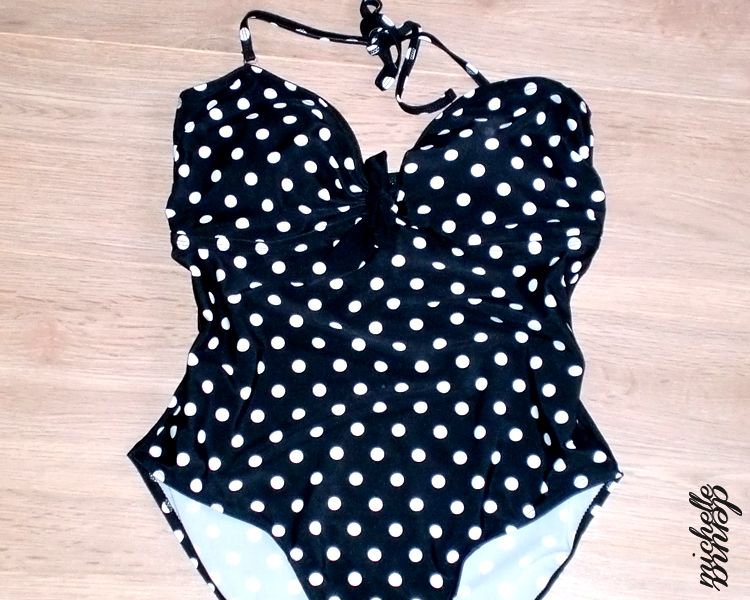 Do tell me, what do you prefer?